2022.10.17-佛山市顺德区体育馆膜结构 Foshan Shunde District Stadium membrane structure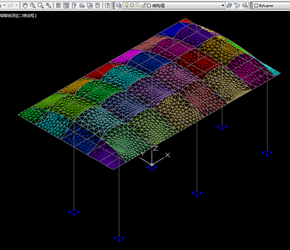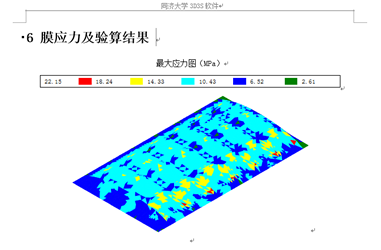 2022.7.25-惠州数码城钢结构加工图 Huizhou Digital City steel structure processing drawings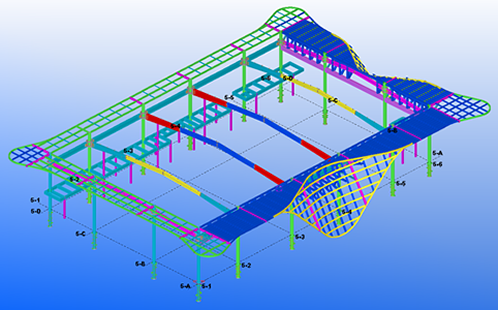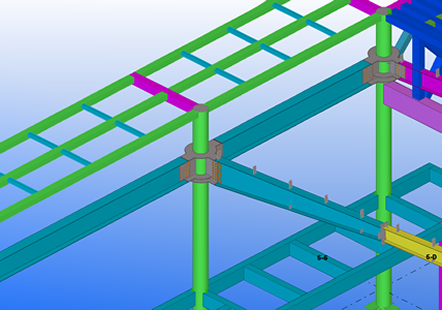 2022.6.21-太仓市沙溪镇香塘公园钢结构塔架
Taicang City Shaxi Town Xiangtang Park steel structure tower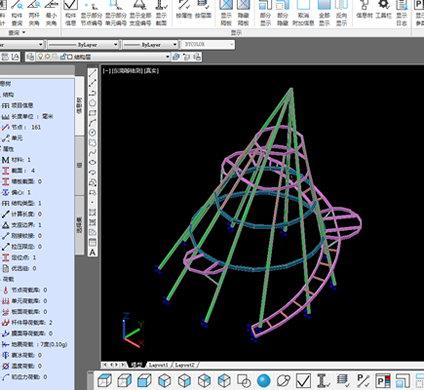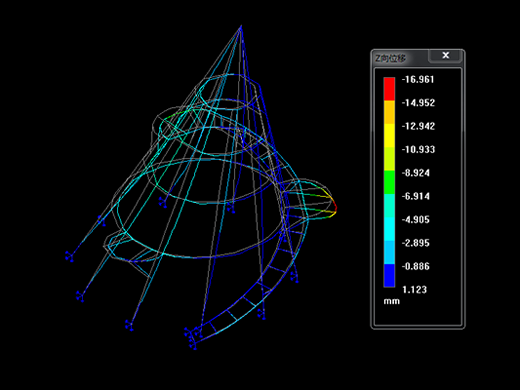 2022.5.16-广州地铁镇龙段钢结构平台
Steel structure platform of Zhenlong section of Guangzhou Metro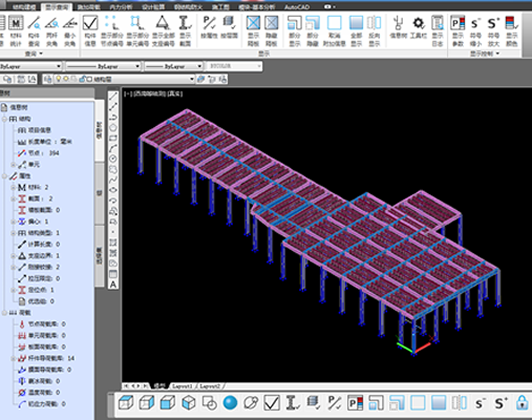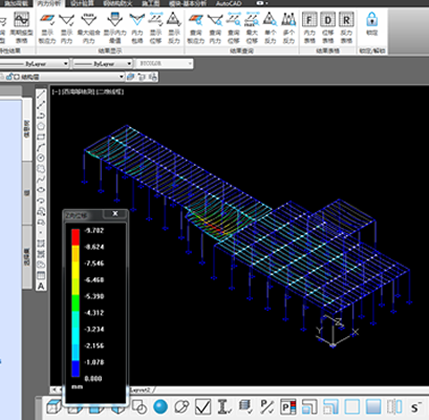 2022.4.7-玻璃幕墙钢结构骨架 Glass curtain wall steel frame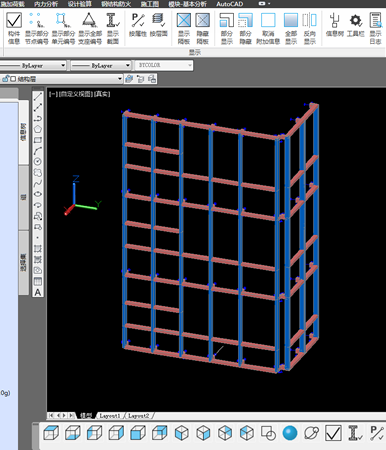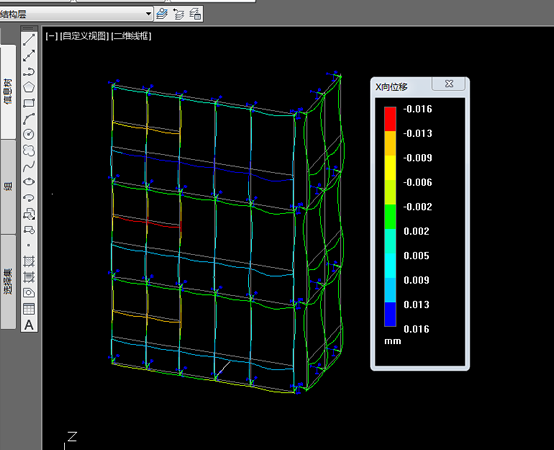 2022.3.22-深圳中壹建设总部办公室楼梯
Office stairs of ZhongYi Construction Headquarters in Shenzhen
The power of technology…钢结构3D3S计算模型无损导入sketchUP。
The power of technology... 3D3S calculation model of steel structure was imported into sketchUP without loss.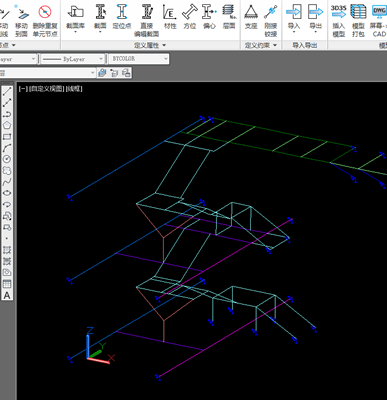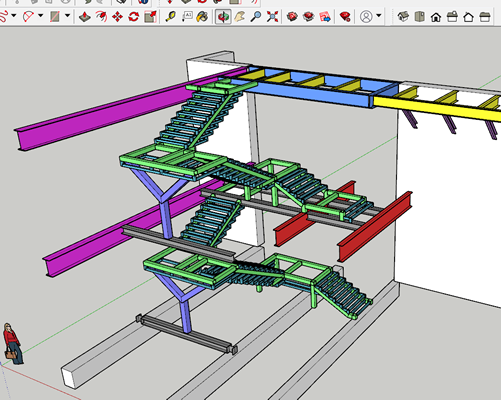 2022.3.10-钢结构大型雨棚加工图 Processing drawings of large steel structure canopy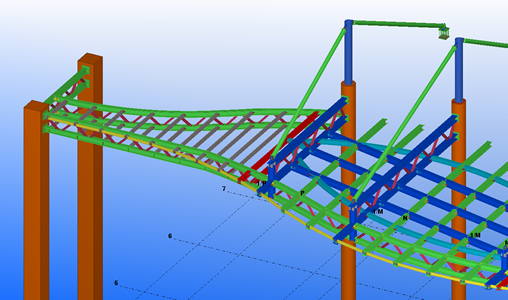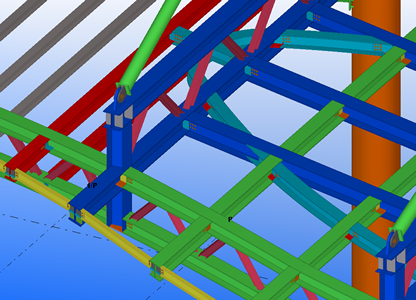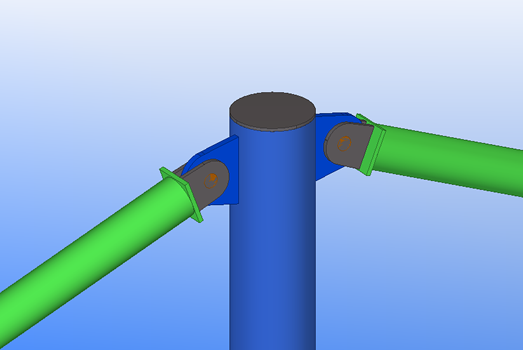 2022.2.17-360度旋转楼梯,挠度控制有难度。360 degree spiral staircase, deflection control is difficult.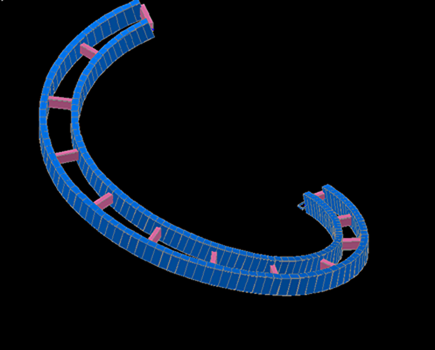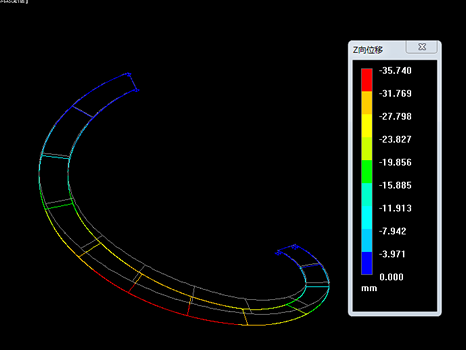 2022.2.16-游泳池顶棚 Swimming pool roof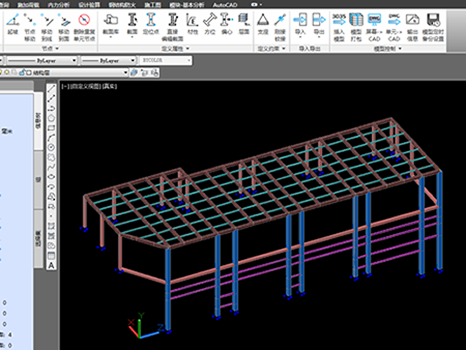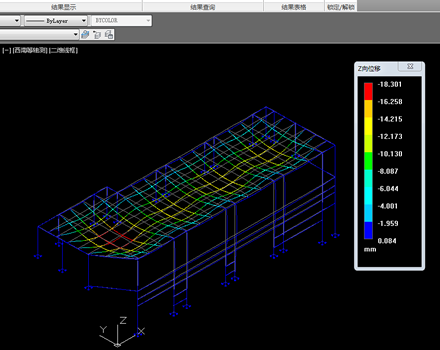 2021.12.24-深圳金迪人行天桥 Jindi pedestrian bridge in Shenzhen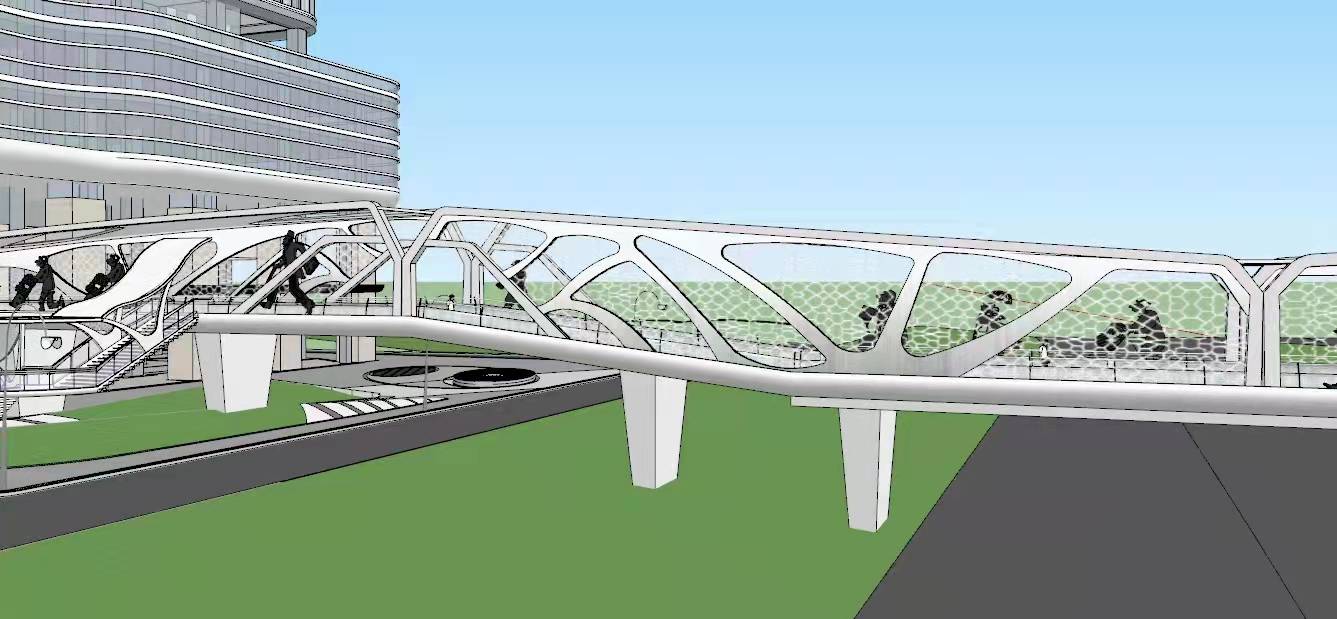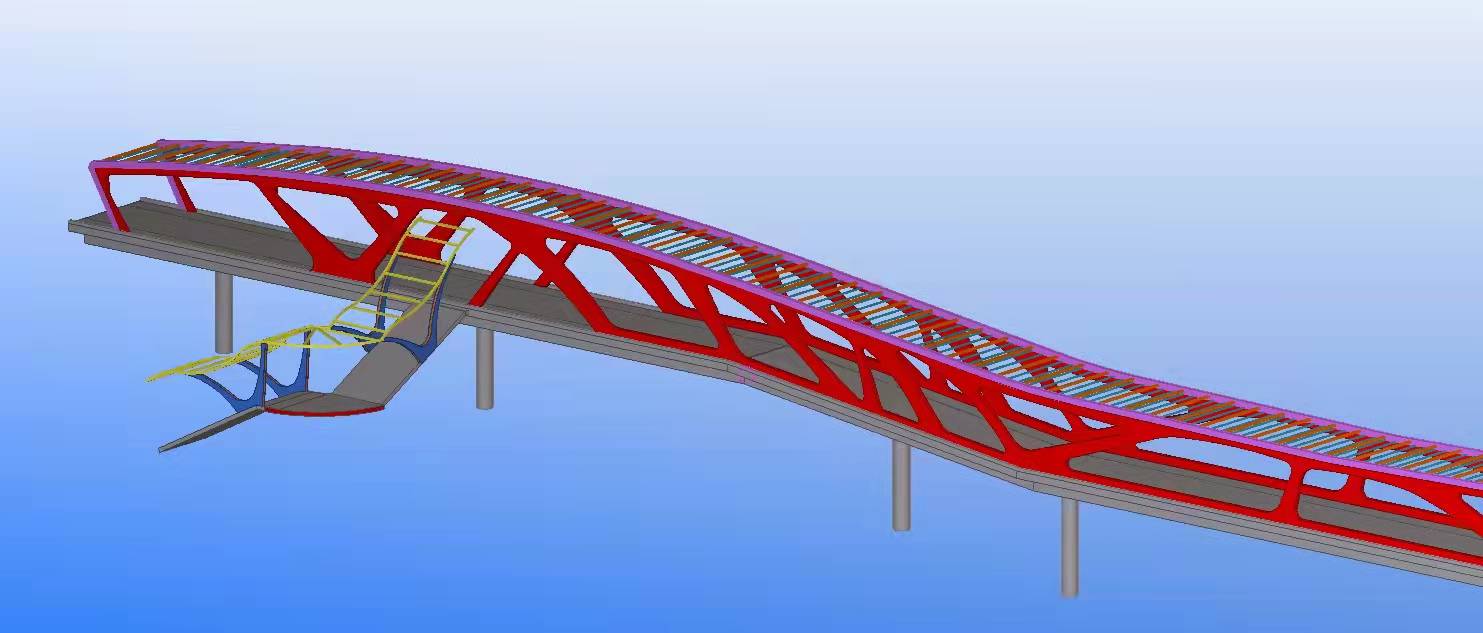 2021.10.28-鹿鸣稻丰谷舞台 Luming DaoFengGu stage
悬挑9米的钢结构平台,位移控制在15mm以内。
Cantilevered steel structure platform of 9 meters, displacement control within 15mm.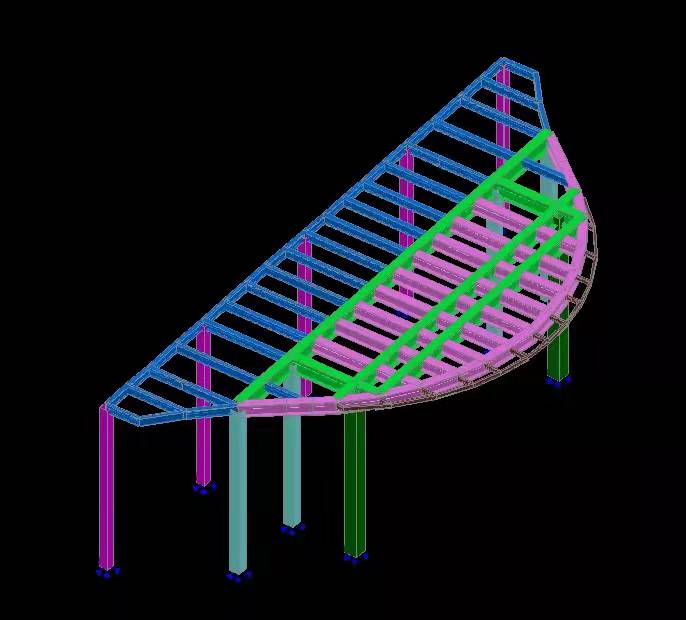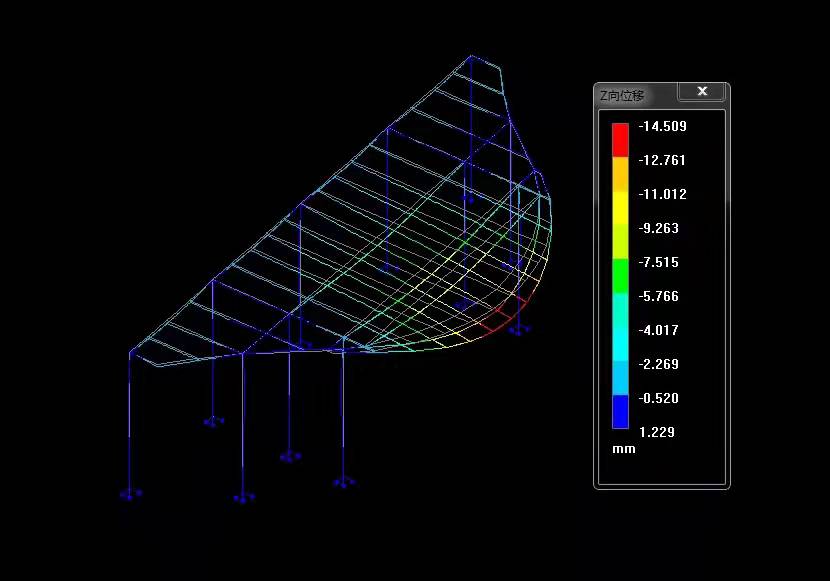 2021.8.27-欧加大厦视觉样板工程 OPPO Headquarter Tower visual model project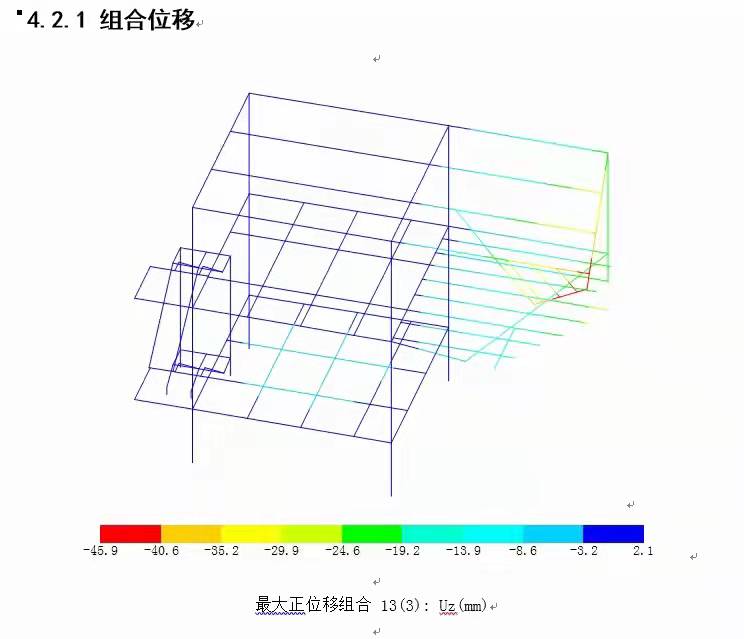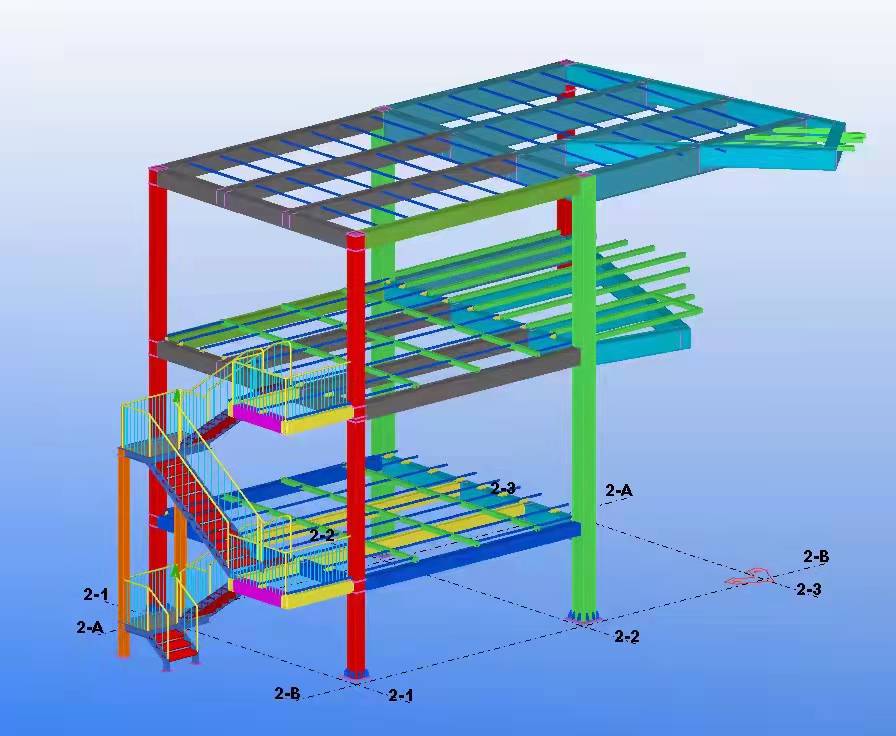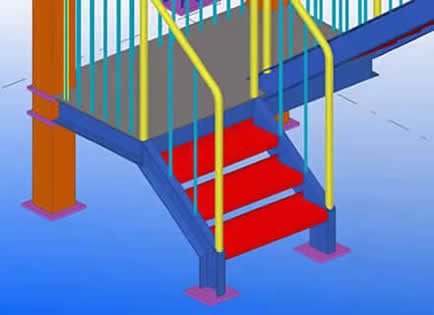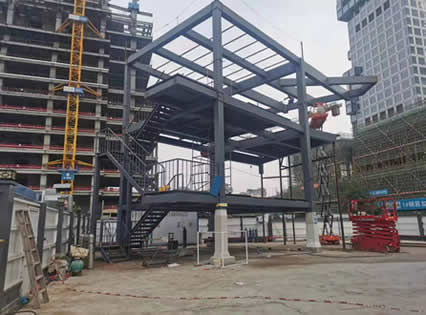 2021.6.30-异形钢结构房屋 Special-shaped steel building

蓝天白云,草原酒店。设计验算的,一个漂亮的钢结构项目…...


Blue sky and white clouds, grassland and hotel.

Design checked, a beautiful steel structure project......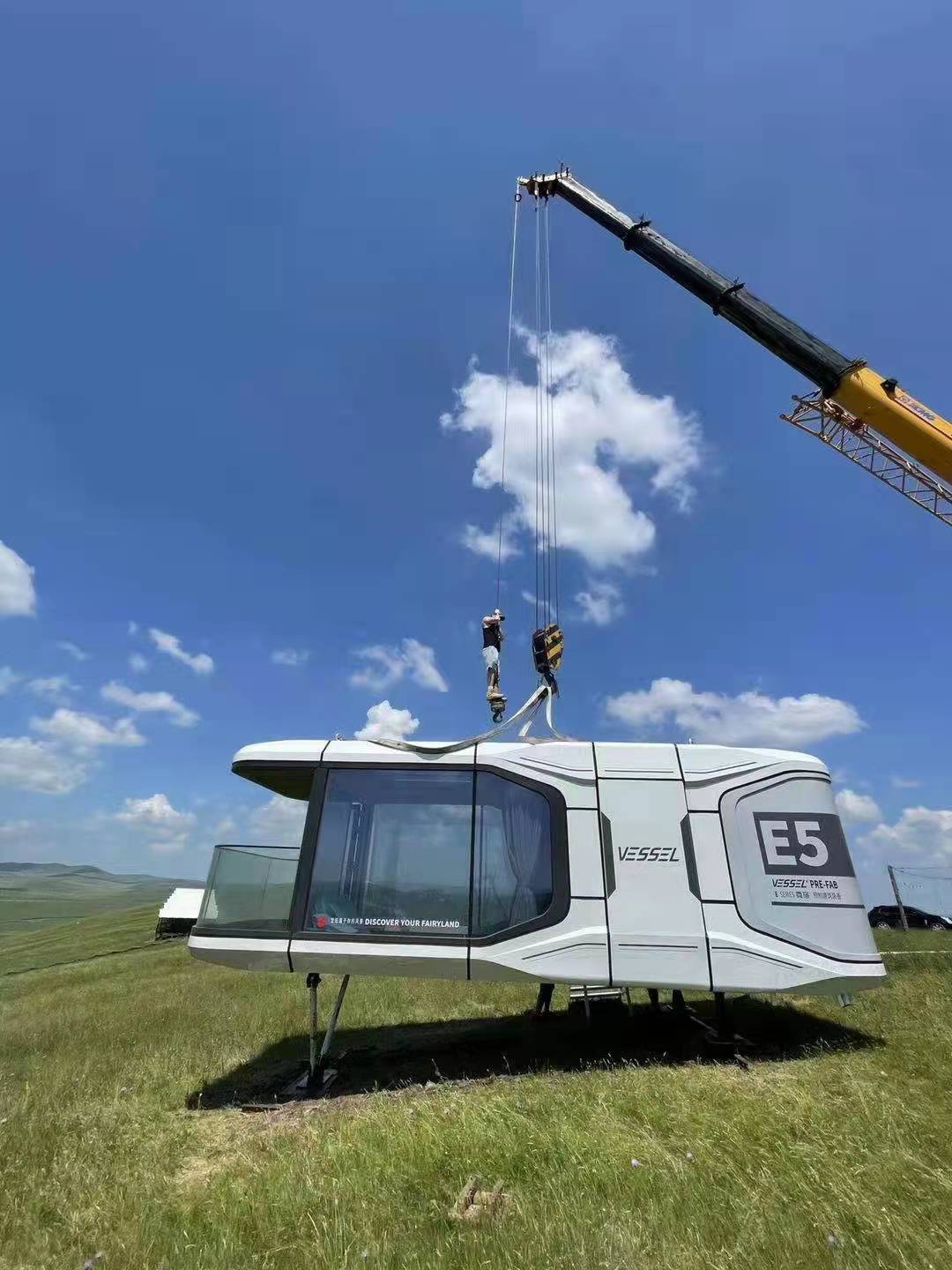 2021.3.9-福建东山岛售楼处 Dongshan Island Sales Office, Fujian
售楼处Rhino犀牛设计模型,3D3S计算模型,Tekla加工图模型。钢结构设计,已经进化到三维时代。
Sales office Rhino design model, 3D3S calculation model, Tekla processing model. Steel structure design has evolved into a three-dimensional era.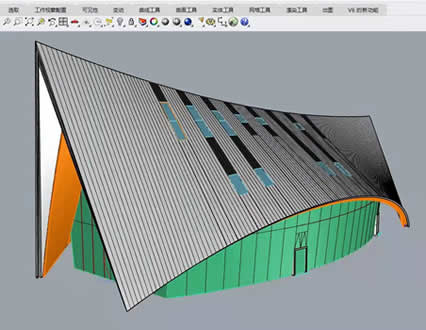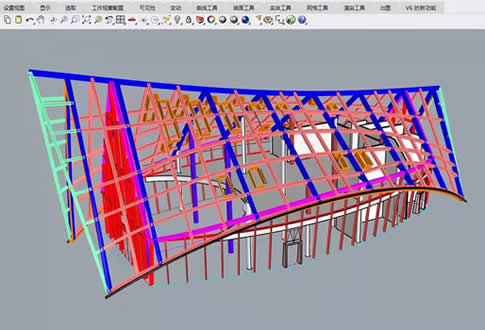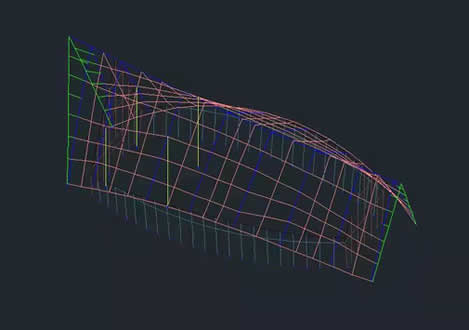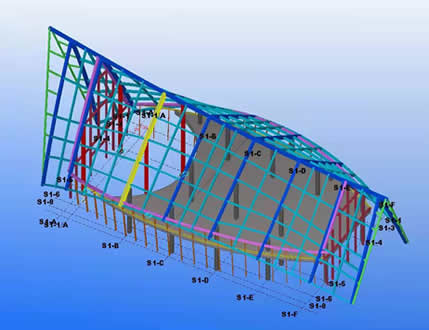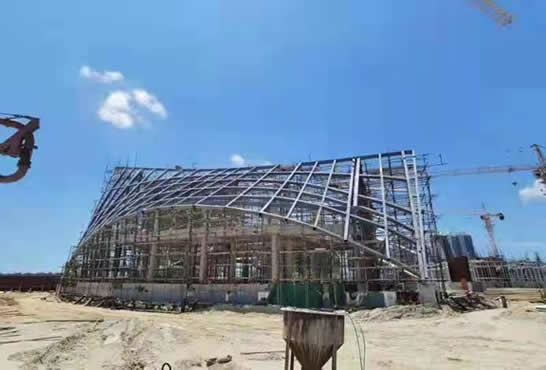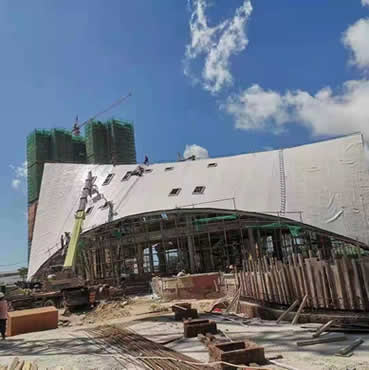 2021.1.28-中国重汽展厅 Sinotruk Exhibition Hall
悬挑11米,挠度要控制在20毫米以内。
Cantilever 11 meters, deflection to be limited to 20 millimeters.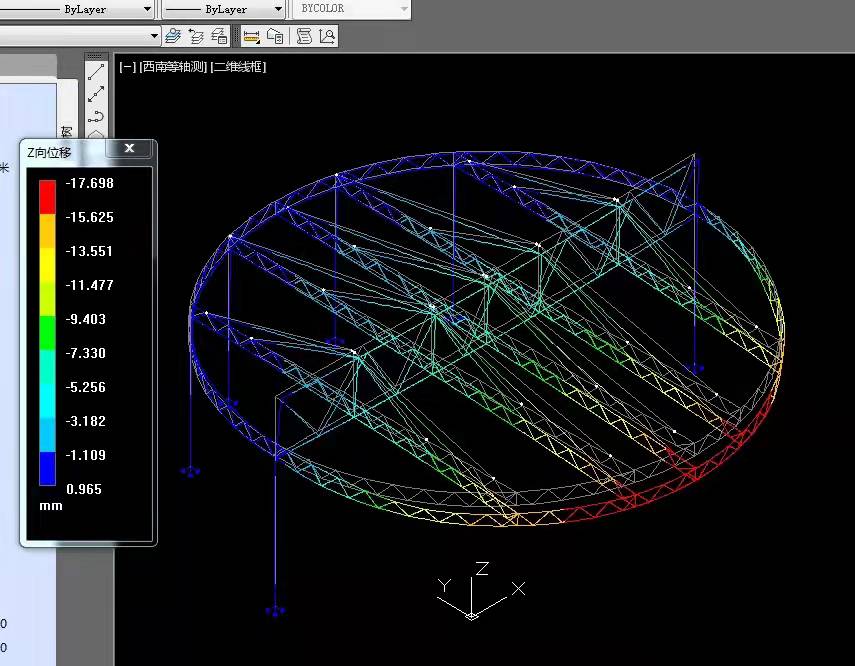 2020-澳门银河3期 Macau Galaxy Phase 3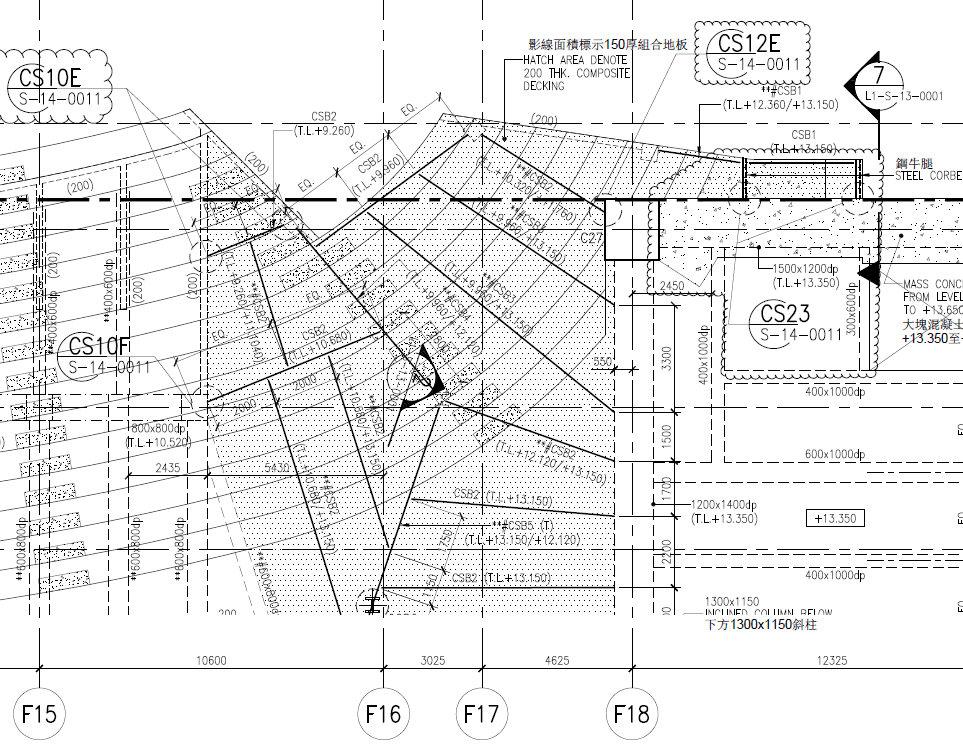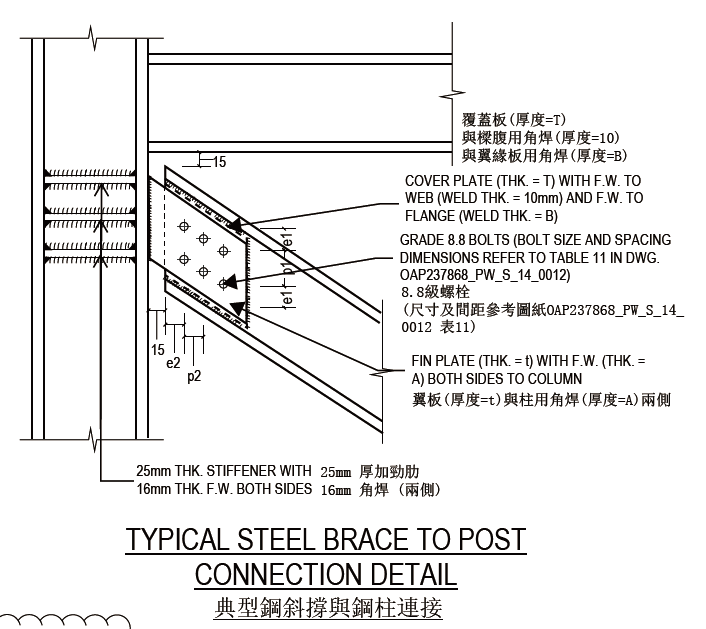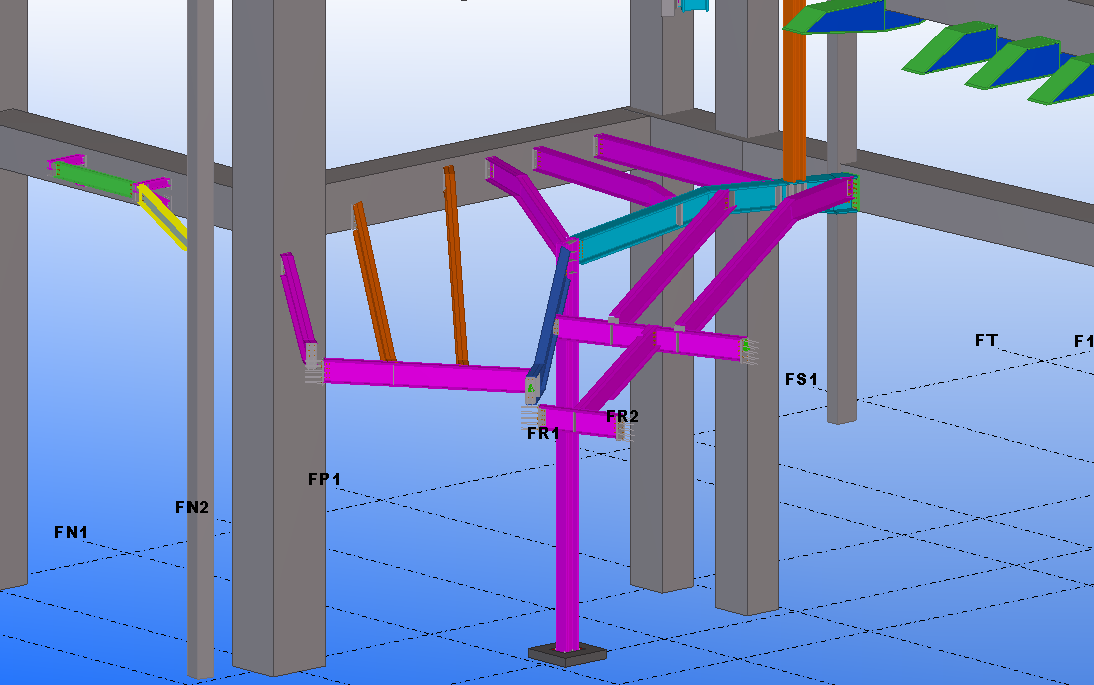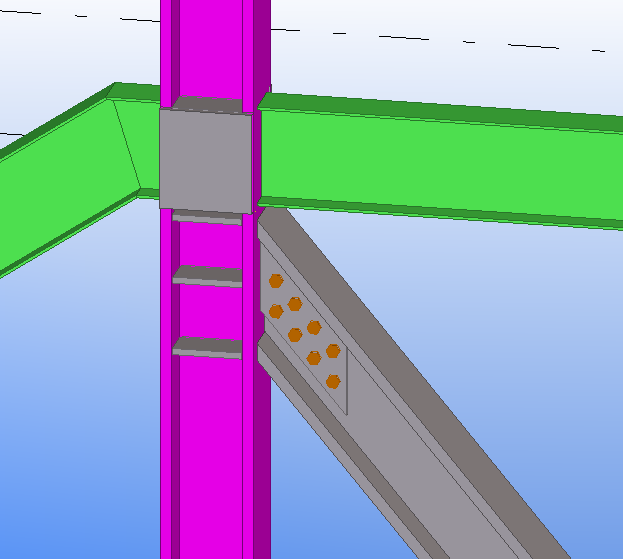 2020-海南 休闲构架 Leisure architecture in Hainan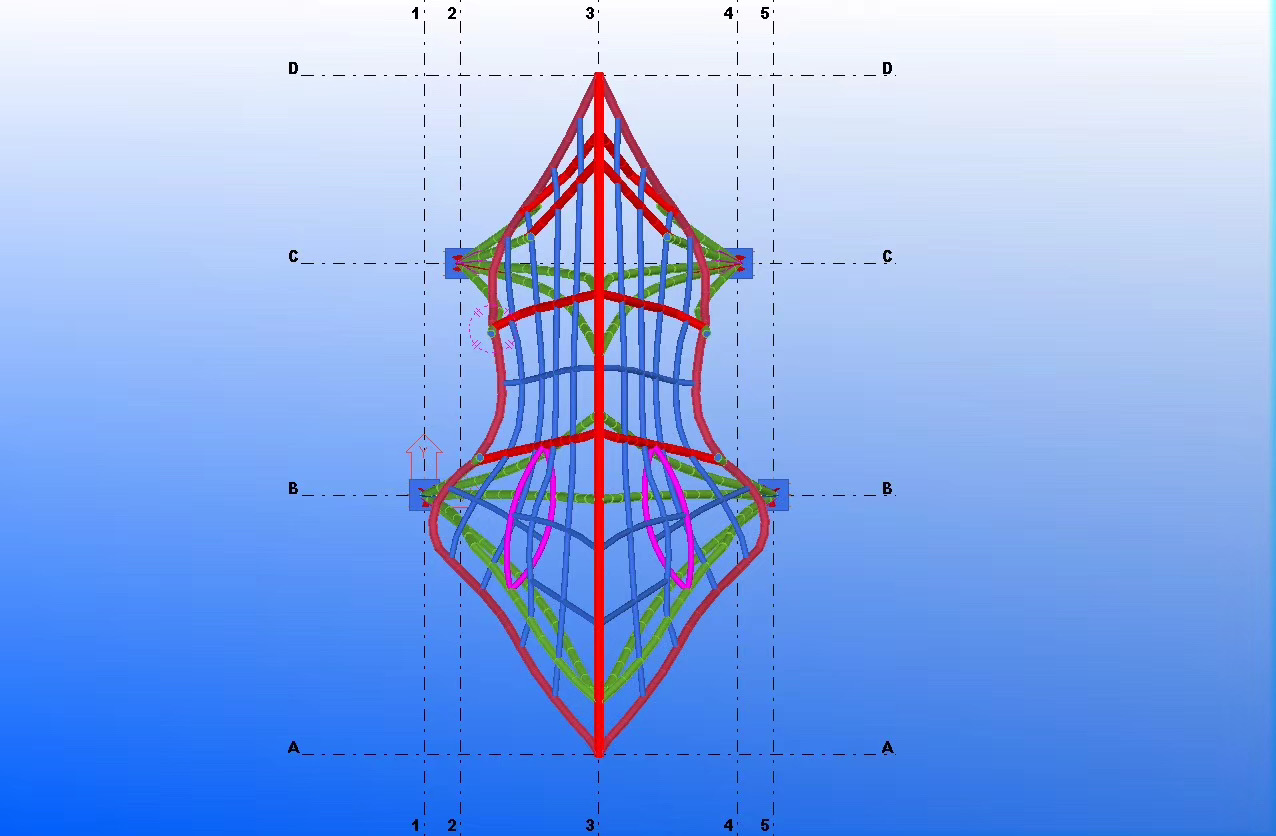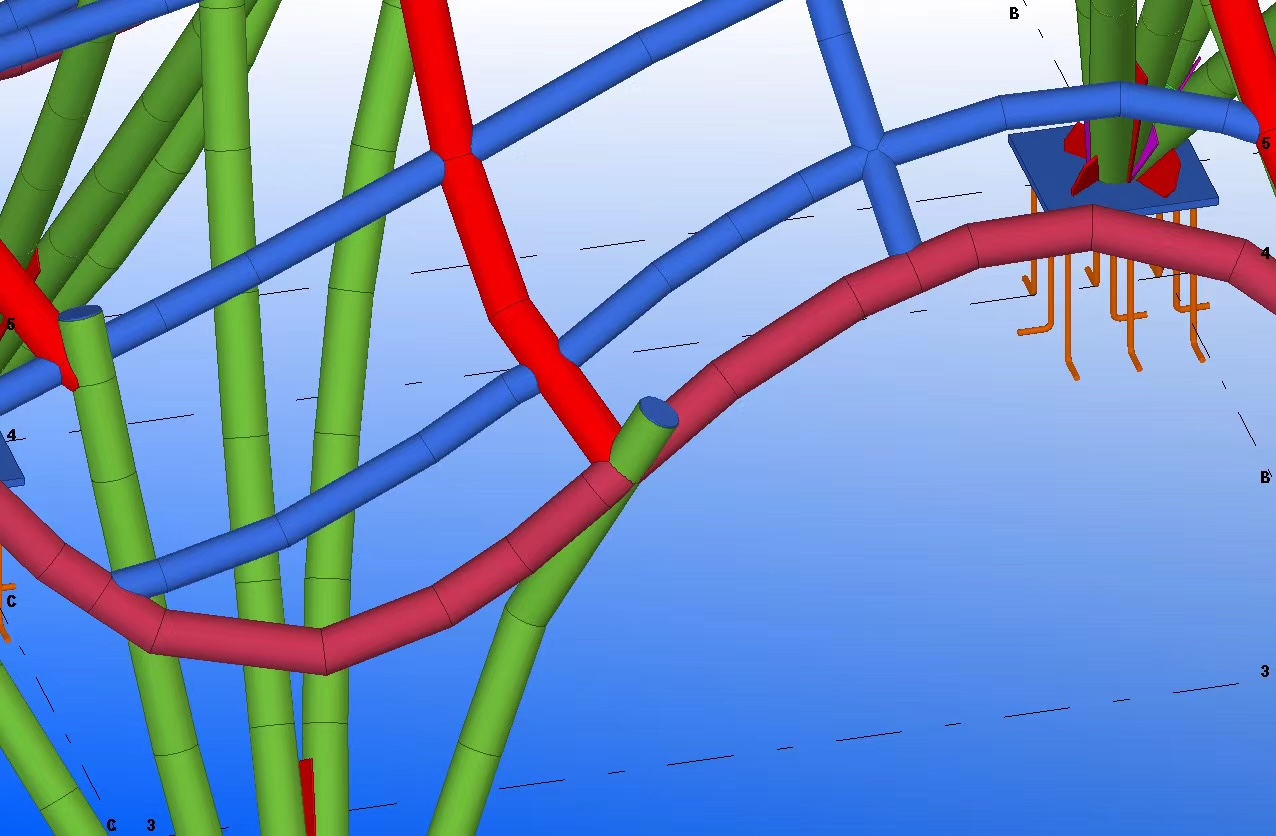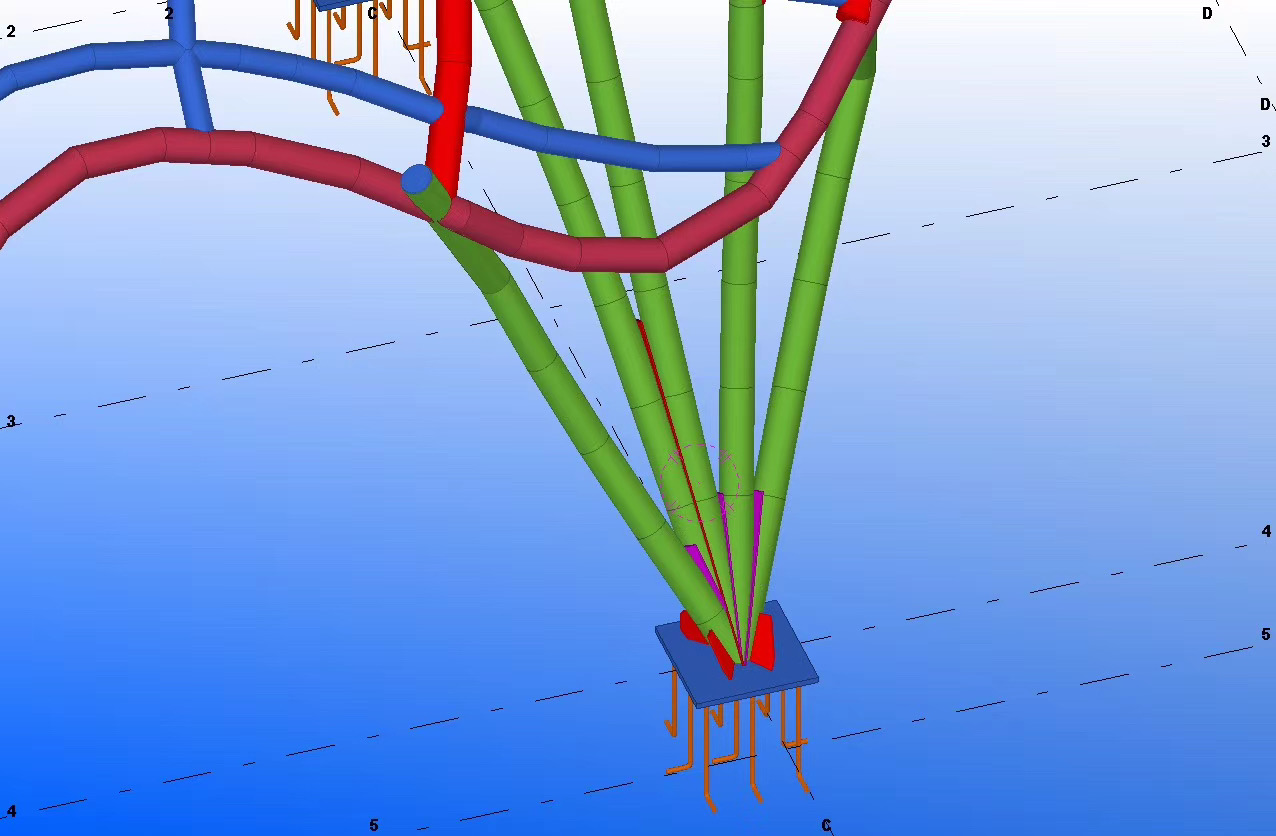 2020-福建跨度30米管道桁架 Span 30 meters pipe truss in Fujian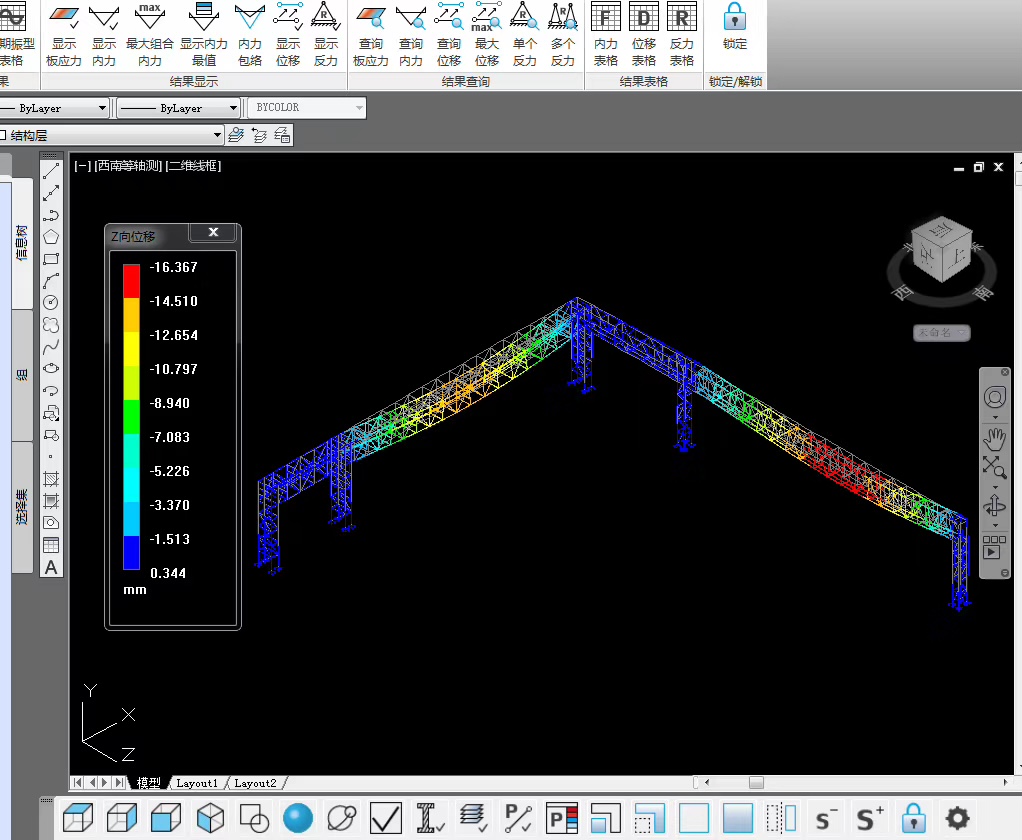 2020-深圳中英街北广场改造 Zhongying Street North Square renovation in Shenzhen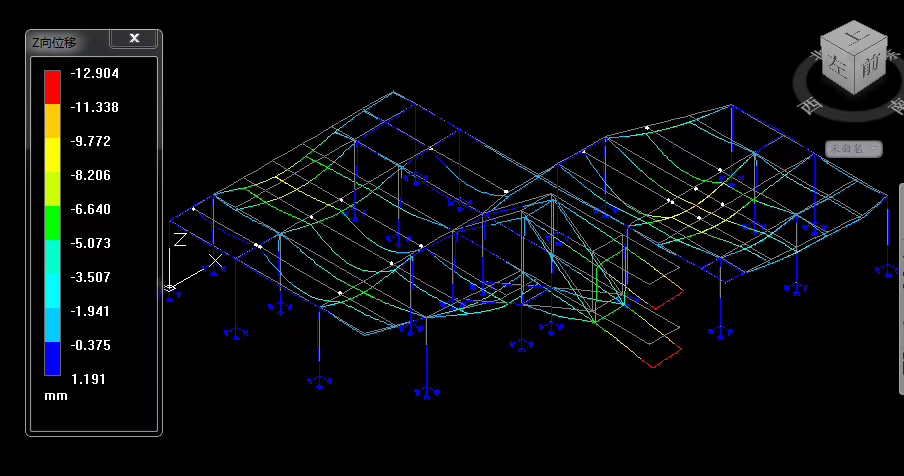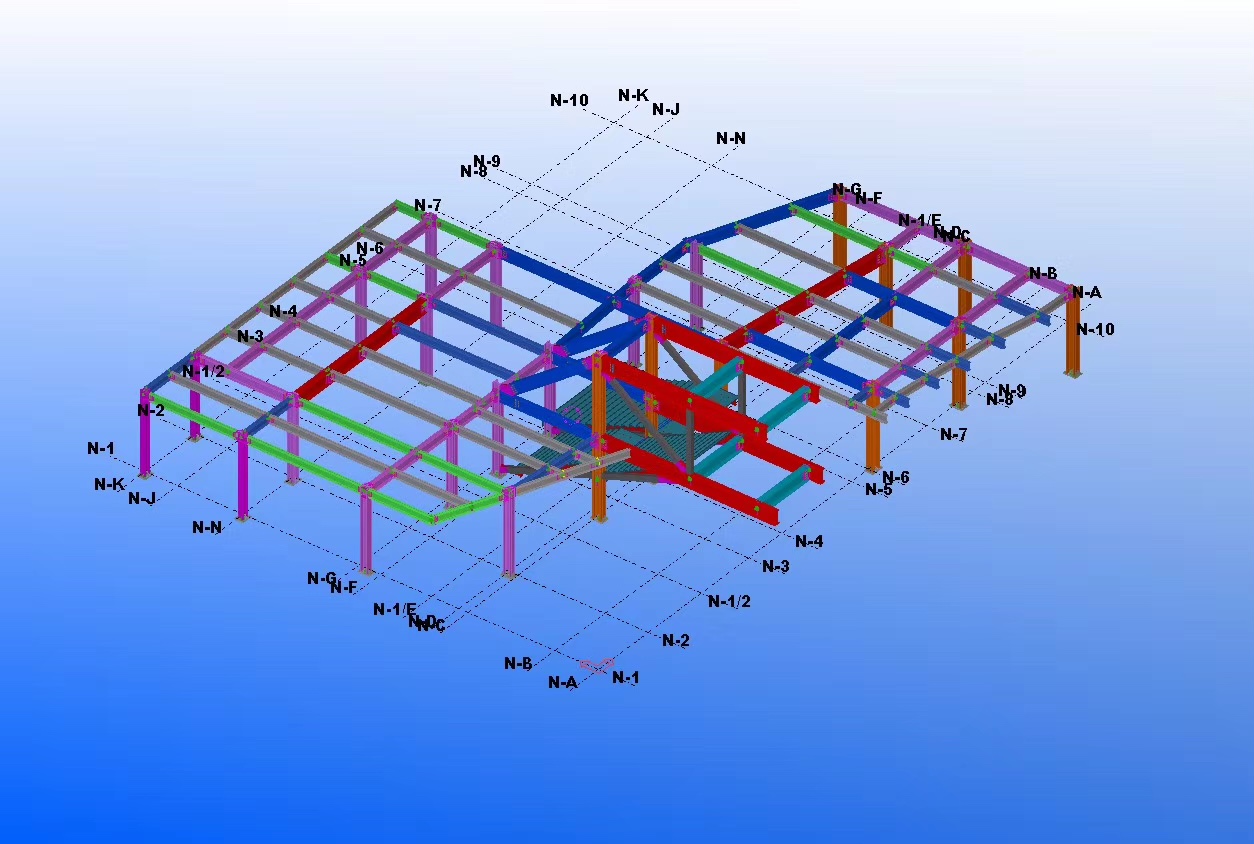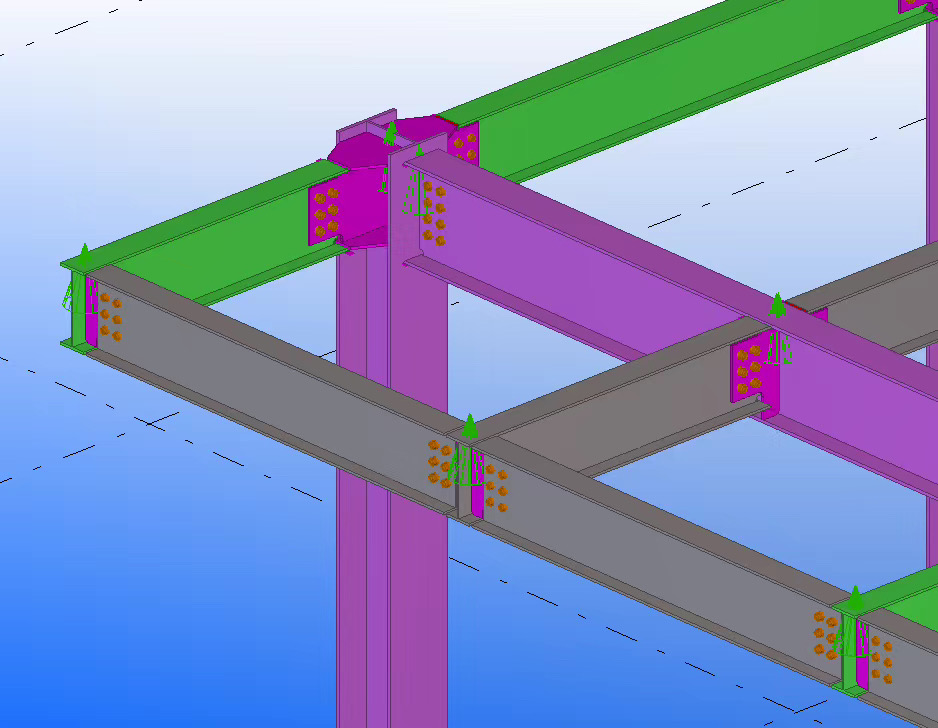 2019-中国特种飞行器研发中心钢结构加工图
Steel structure details of China Special Aircraft Research and Development Center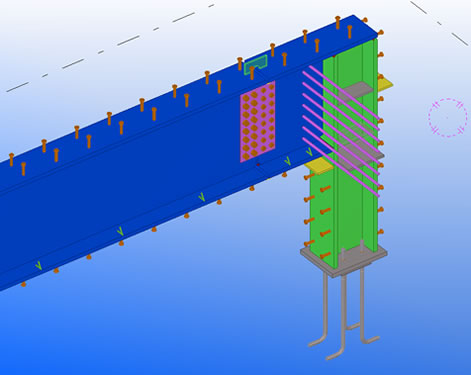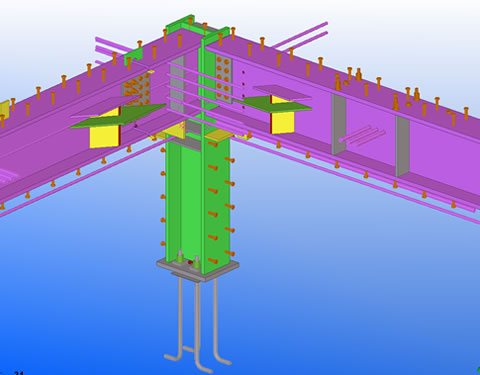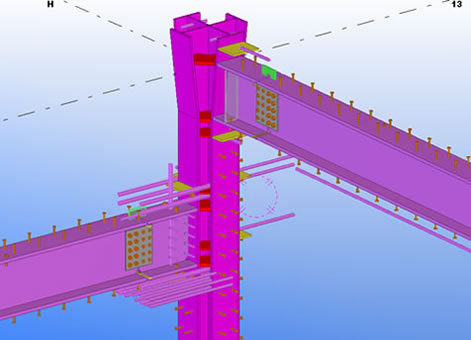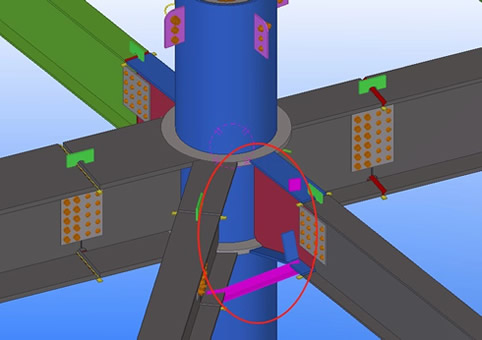 2019-深圳LED显示屏钢结构 Shenzhen LED display steel structure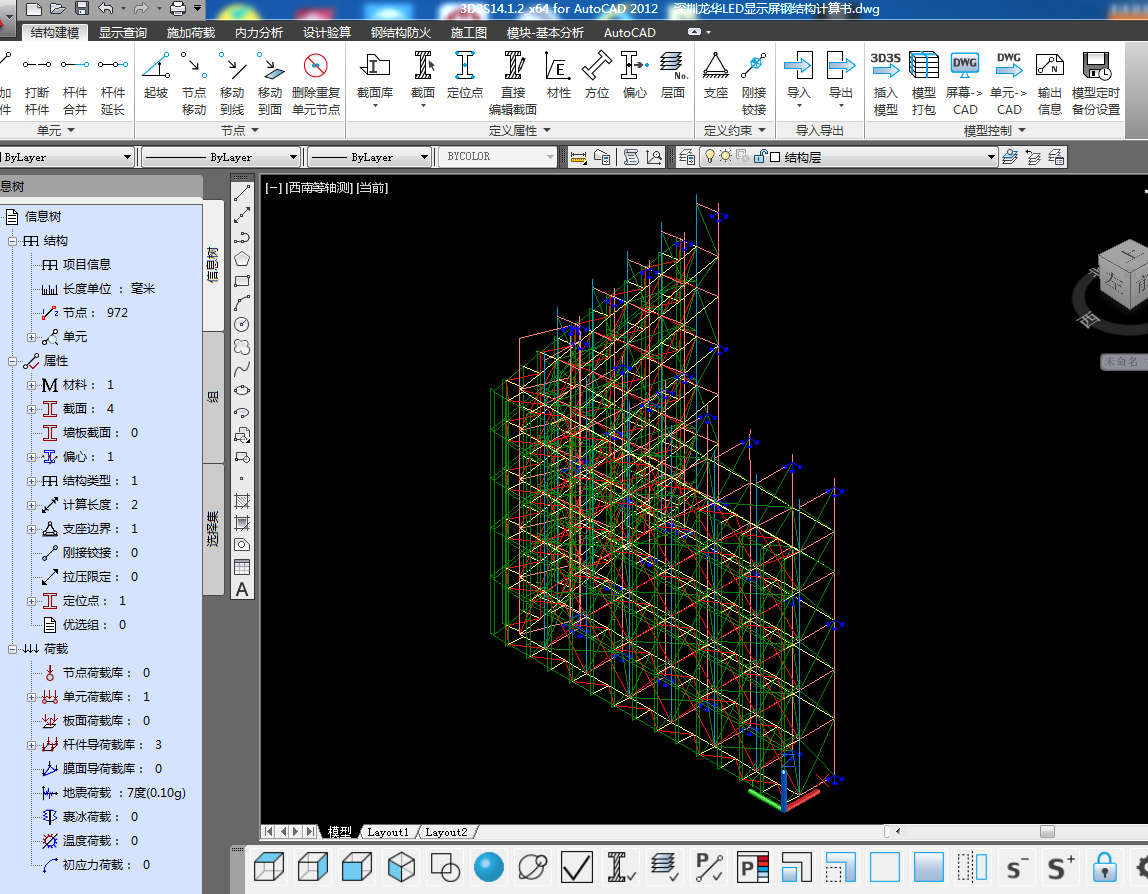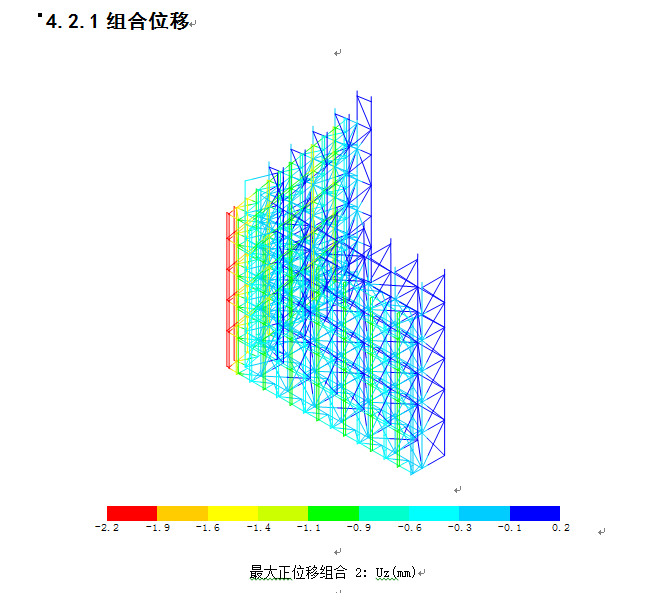 2019-重庆游客中心屋面环形檩条 Chongqing tourist center roof ring purlin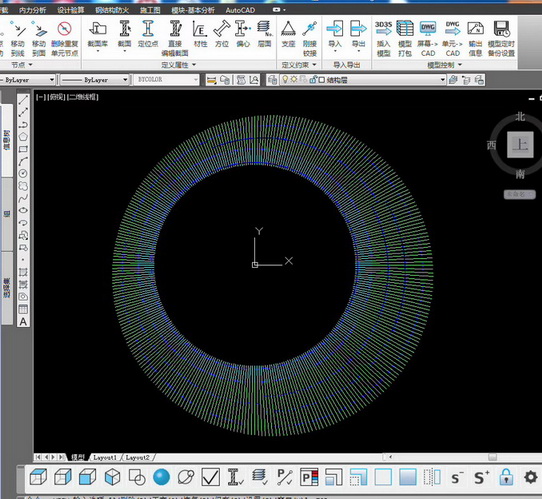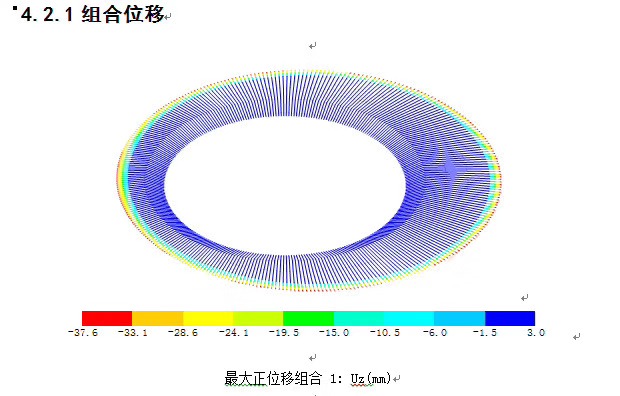 2019-深圳盛龙时代广场雨棚 Shenlong times square canopy in Shenzhen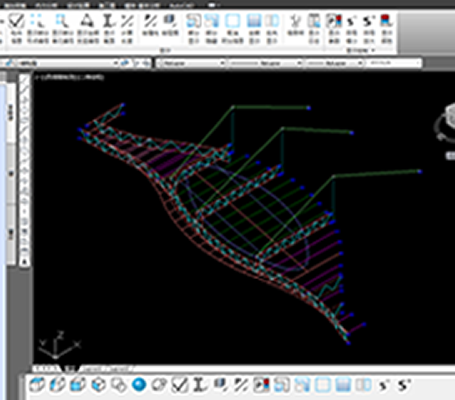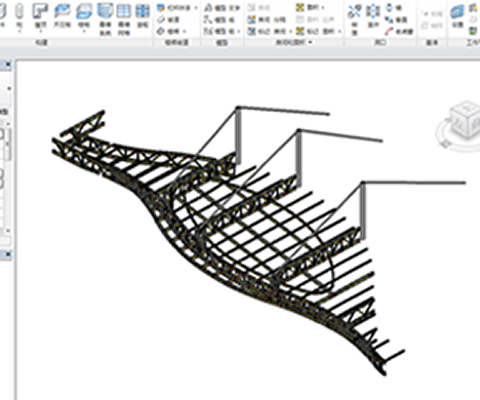 2019-重庆花海酒店屋面钢结构 The roofing steel structure of Chongqing huahai hotel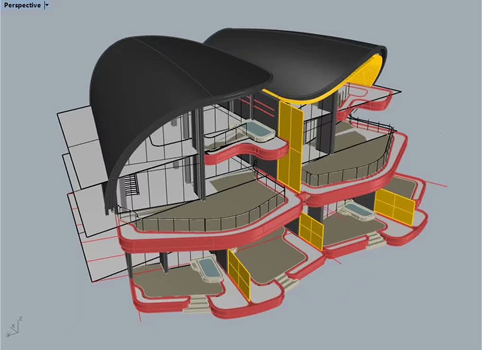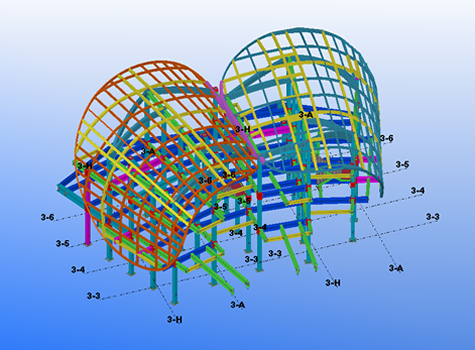 2019-海南海花岛异形地下车库出入口
Entrance and exit of irregular underground garage on Hainan haihua island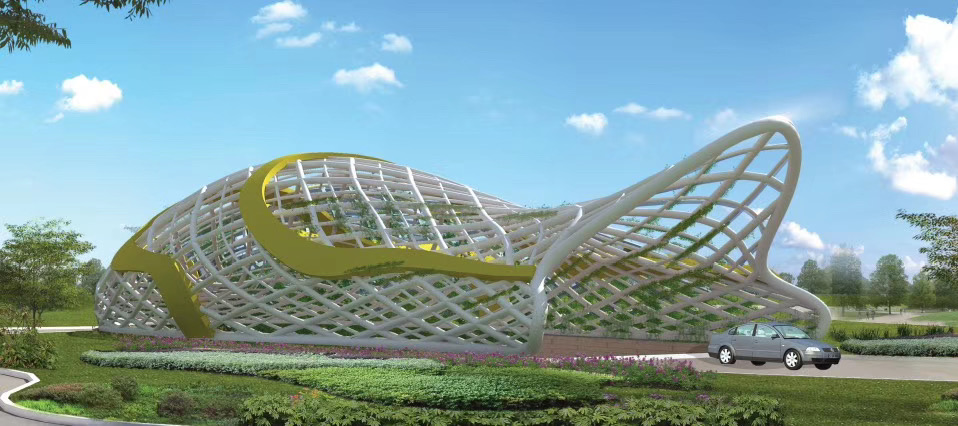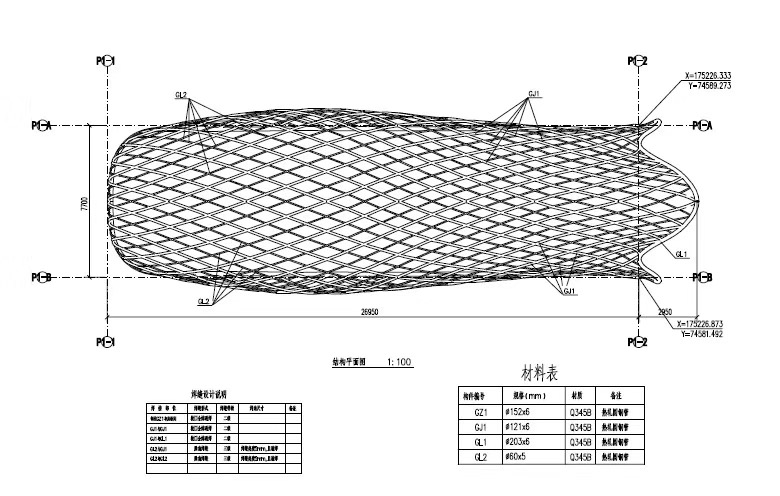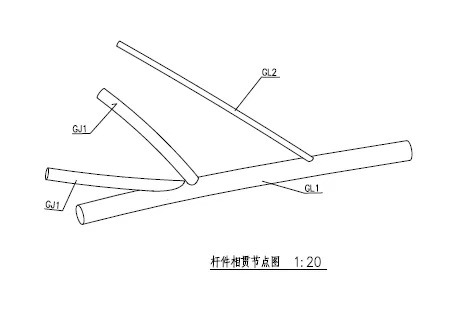 2019-深圳坂田昱大顺会所 Shenzhen bantian yu dashun club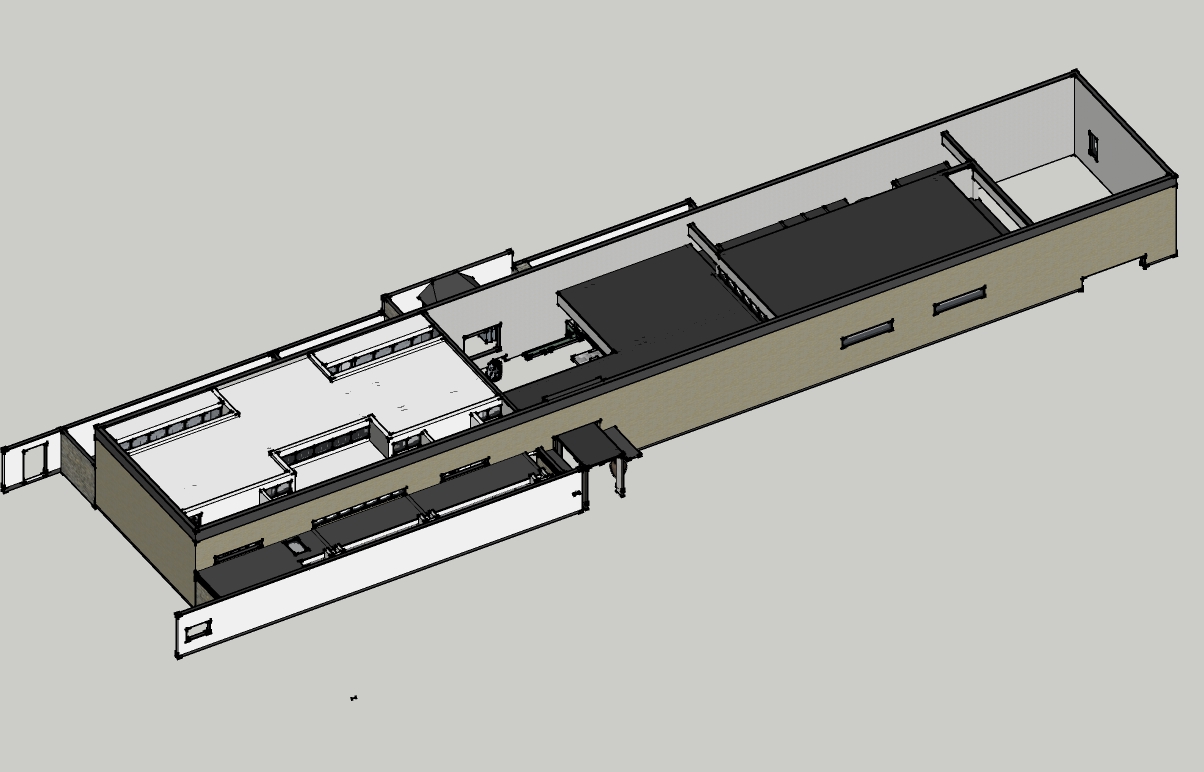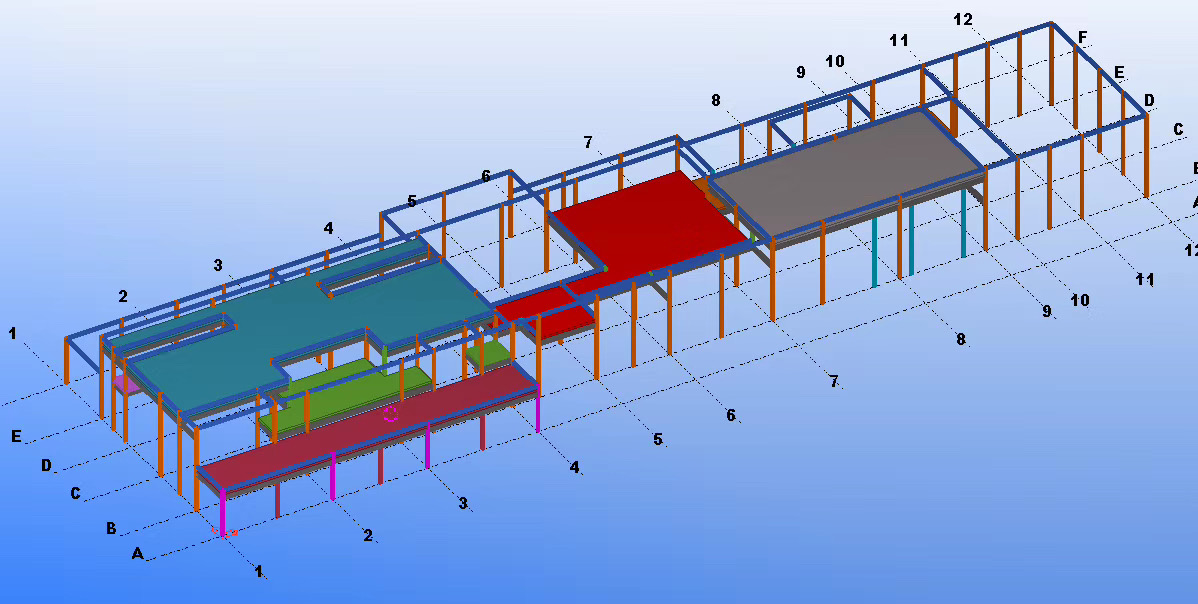 2018-山西晋城市消防钢梯 Shanxi Jincheng city fire steel ladder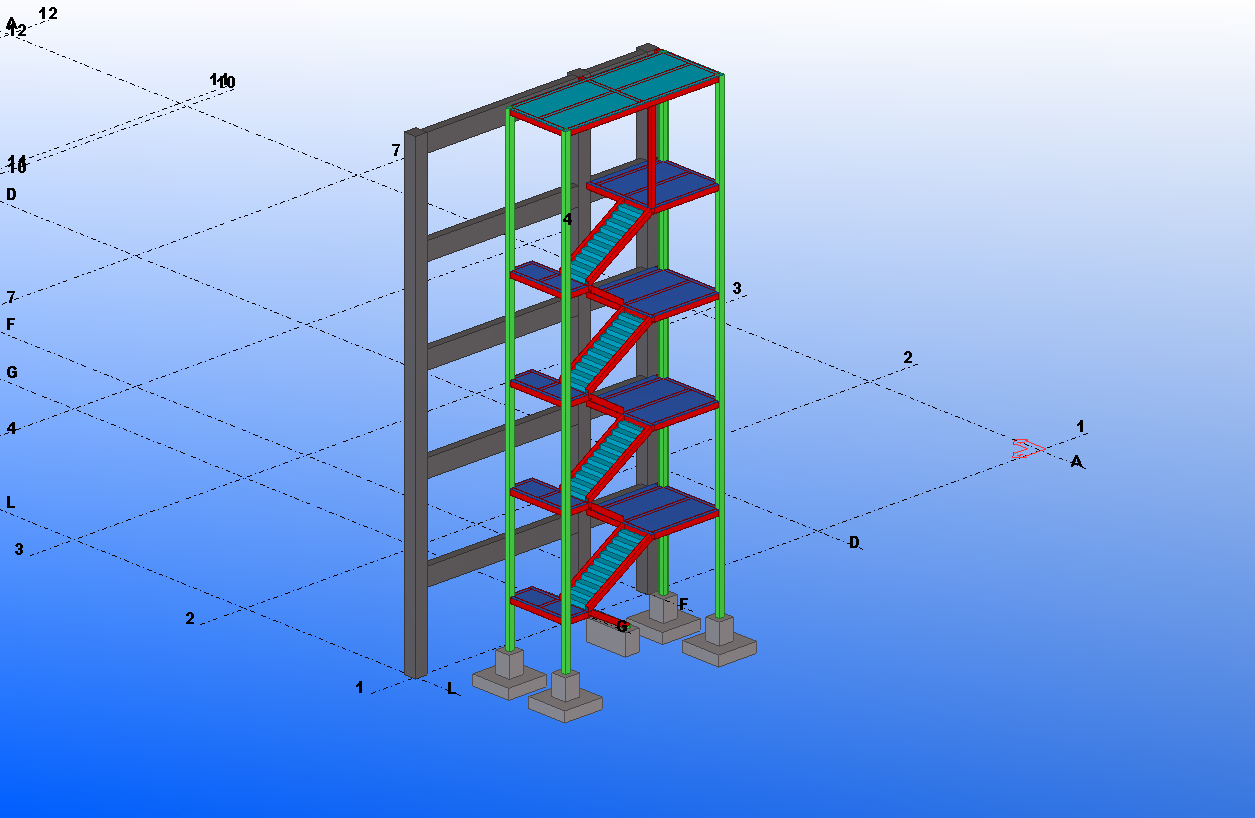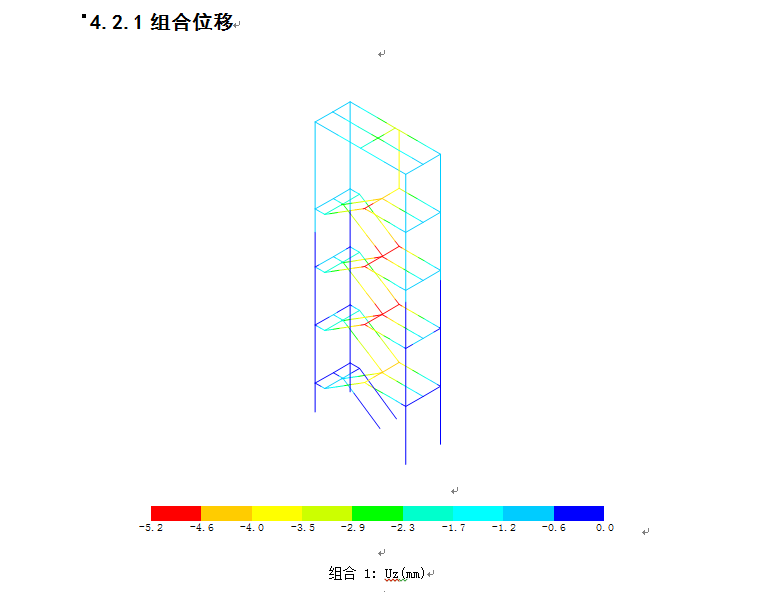 2018-广西南宁市大唐门楼 Guangxi Nanning city Datang gate house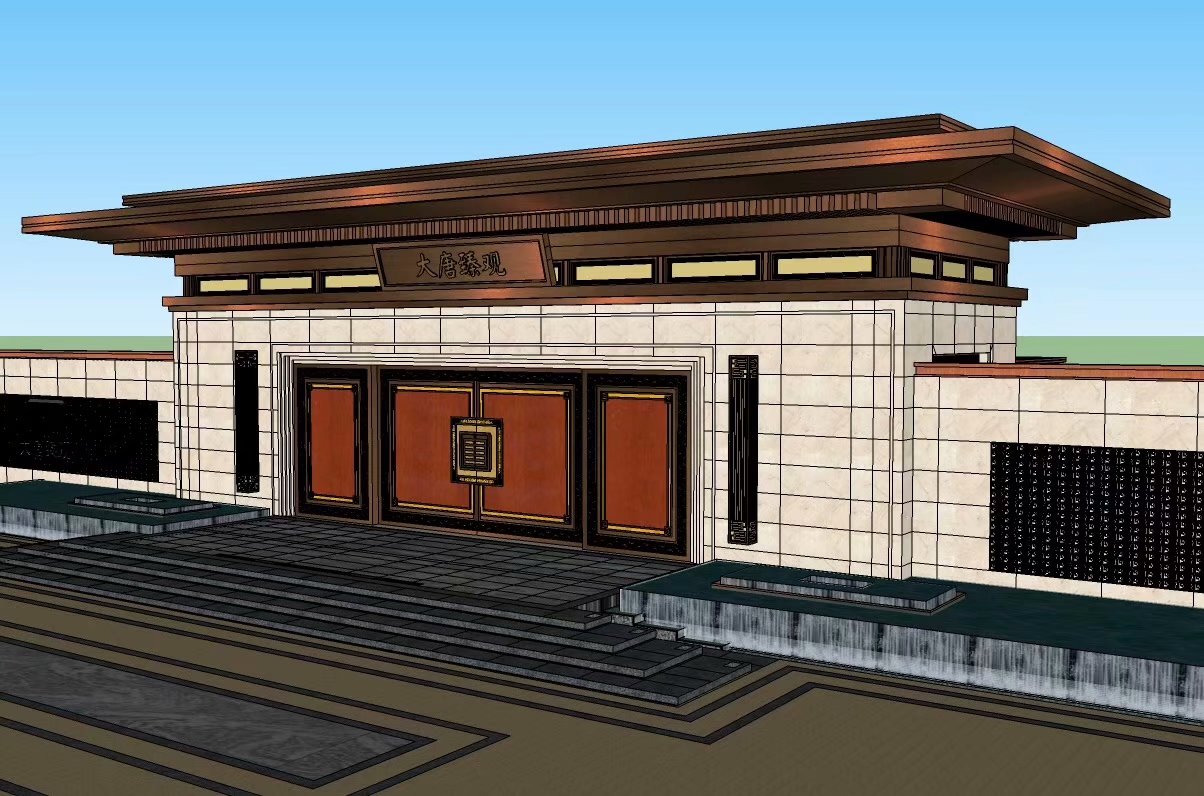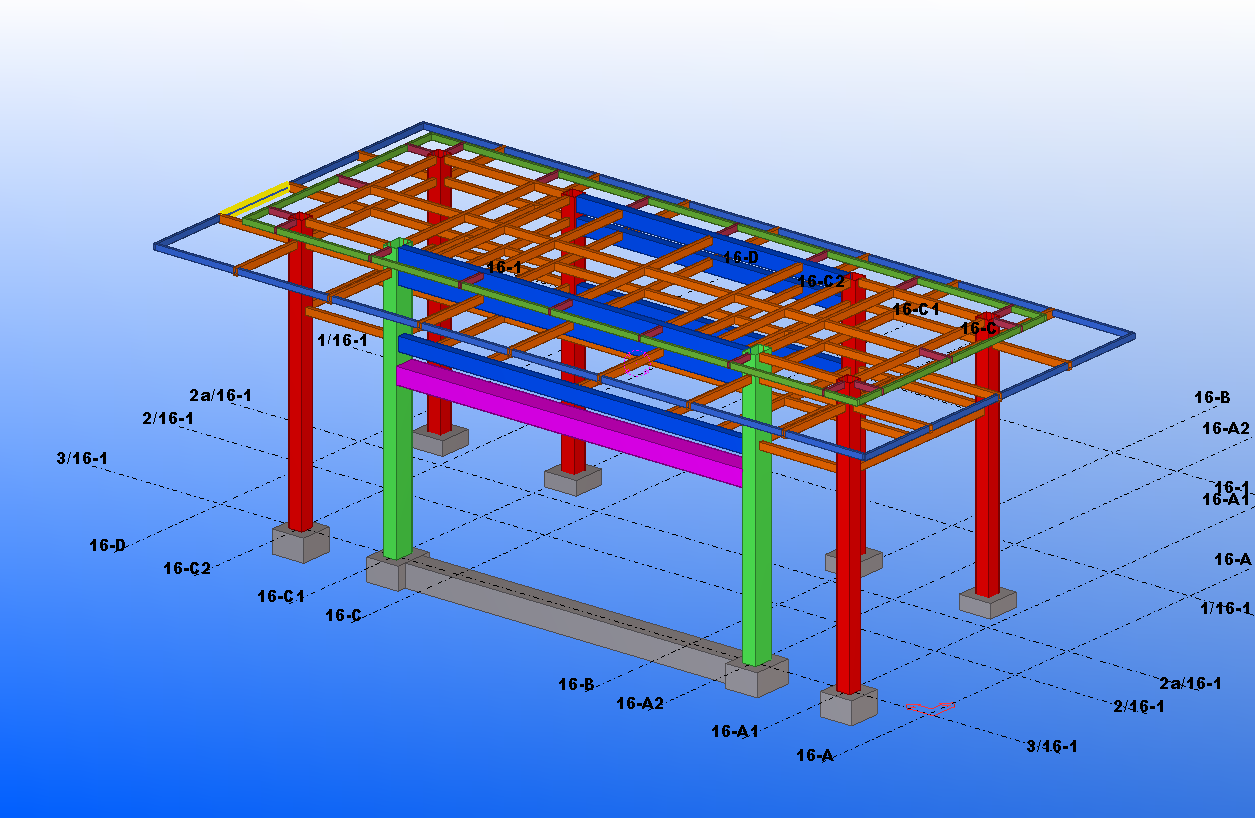 2018-广东英德市观光电梯 Guangdong Yingde city sightseeing elevator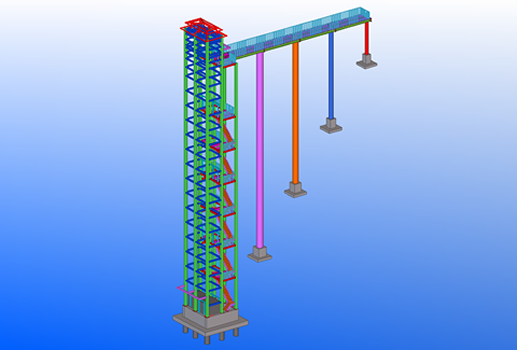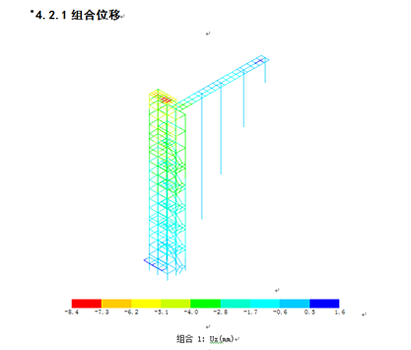 2018-深圳市海韵学校膜结构 Shenzhen Haiyun school membrane structure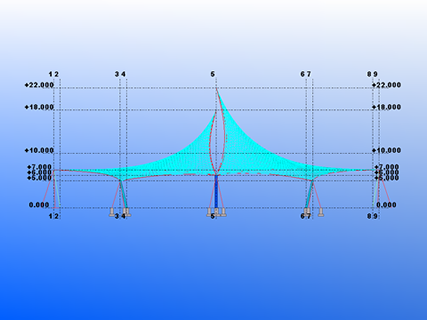 2018-广东四会市深源加油站 Guangdong Sihui city Shenyuan gas station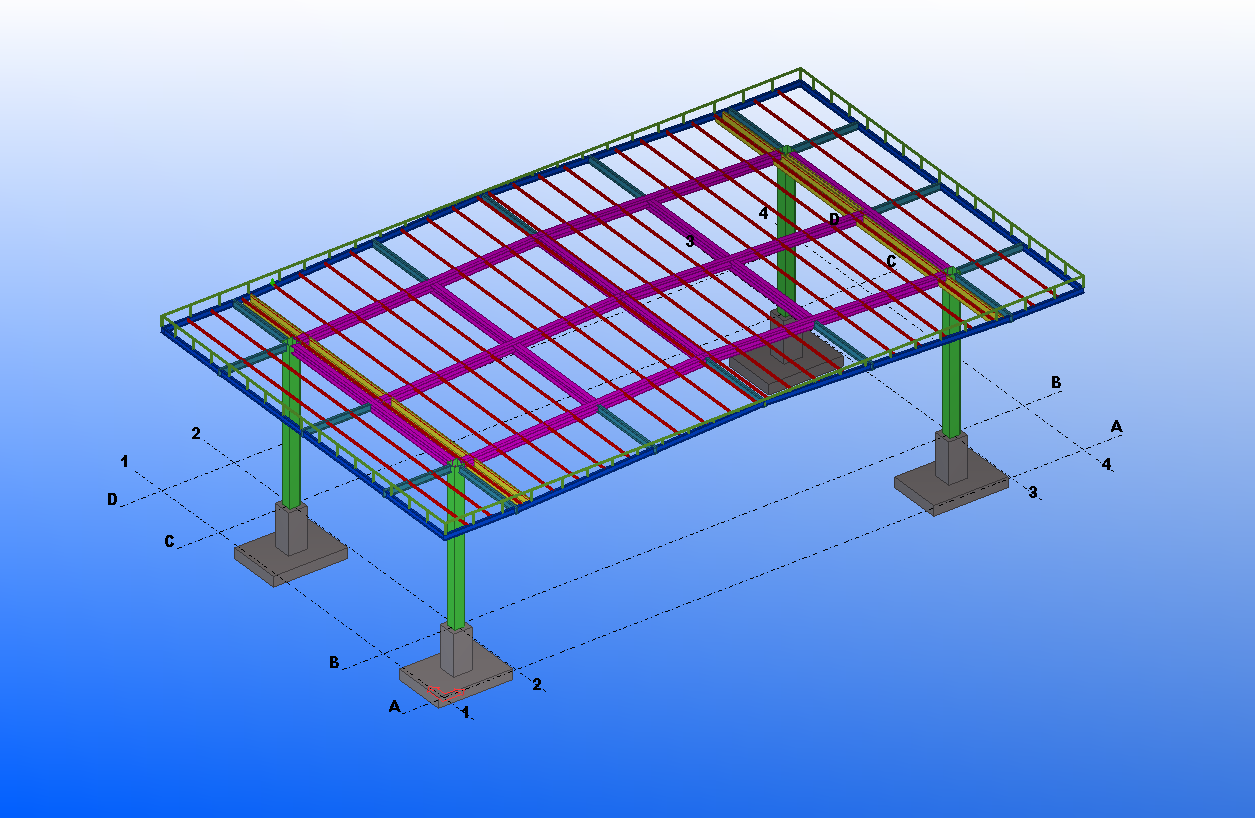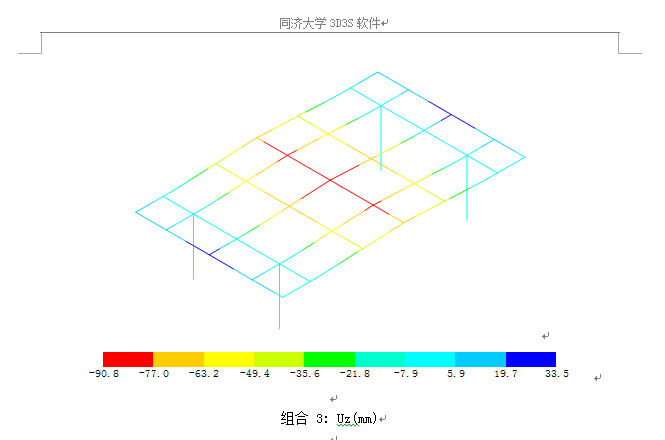 2018-铝合金足球展示厅 Aluminum alloy football exhibition hall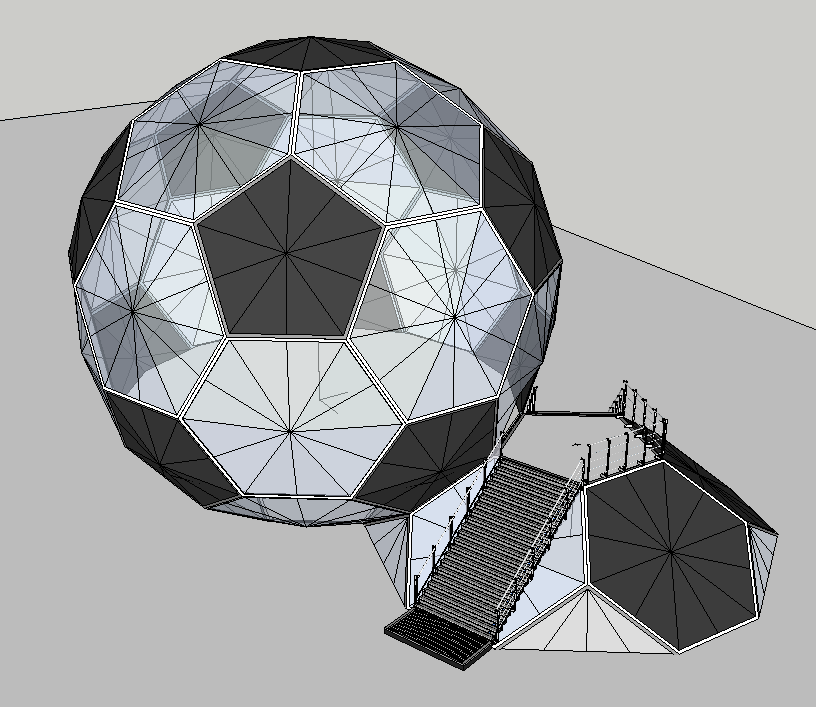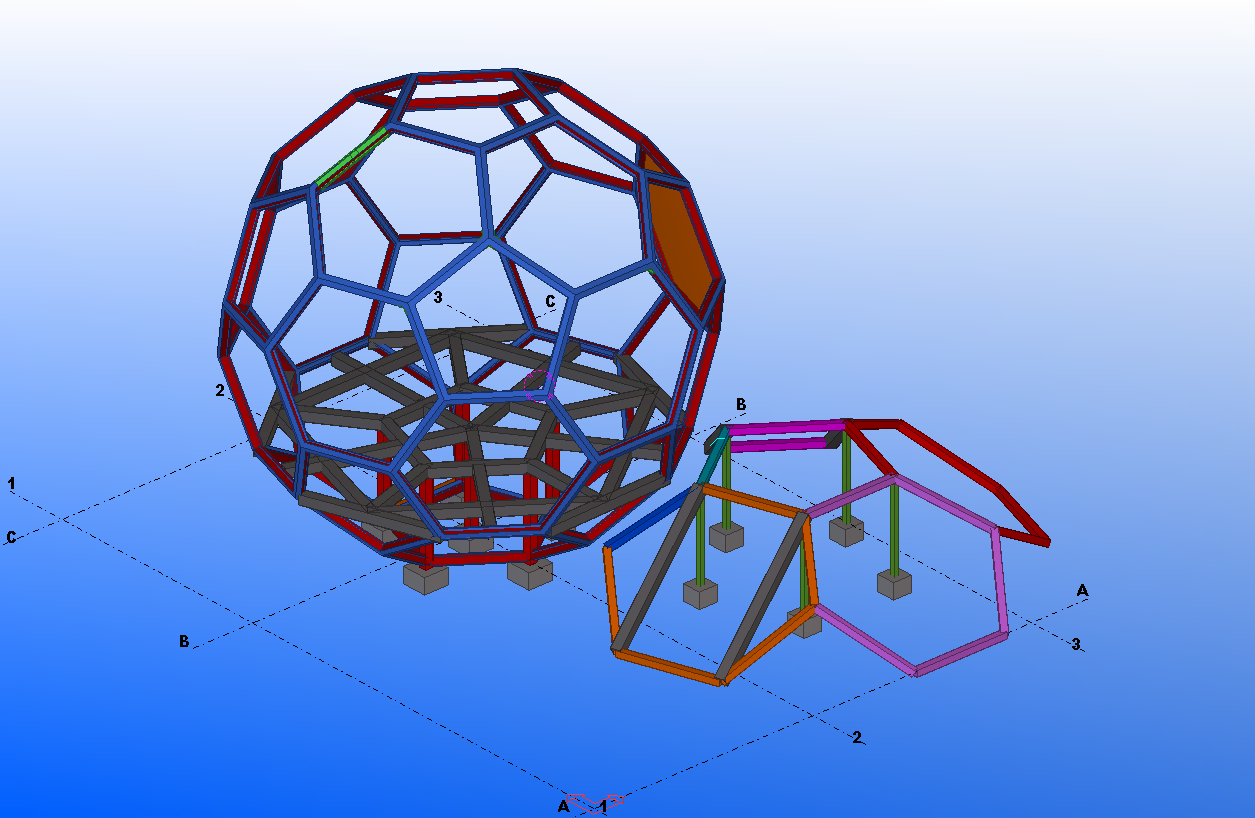 2017-共享酒店钢结构 Share the hotel steel structure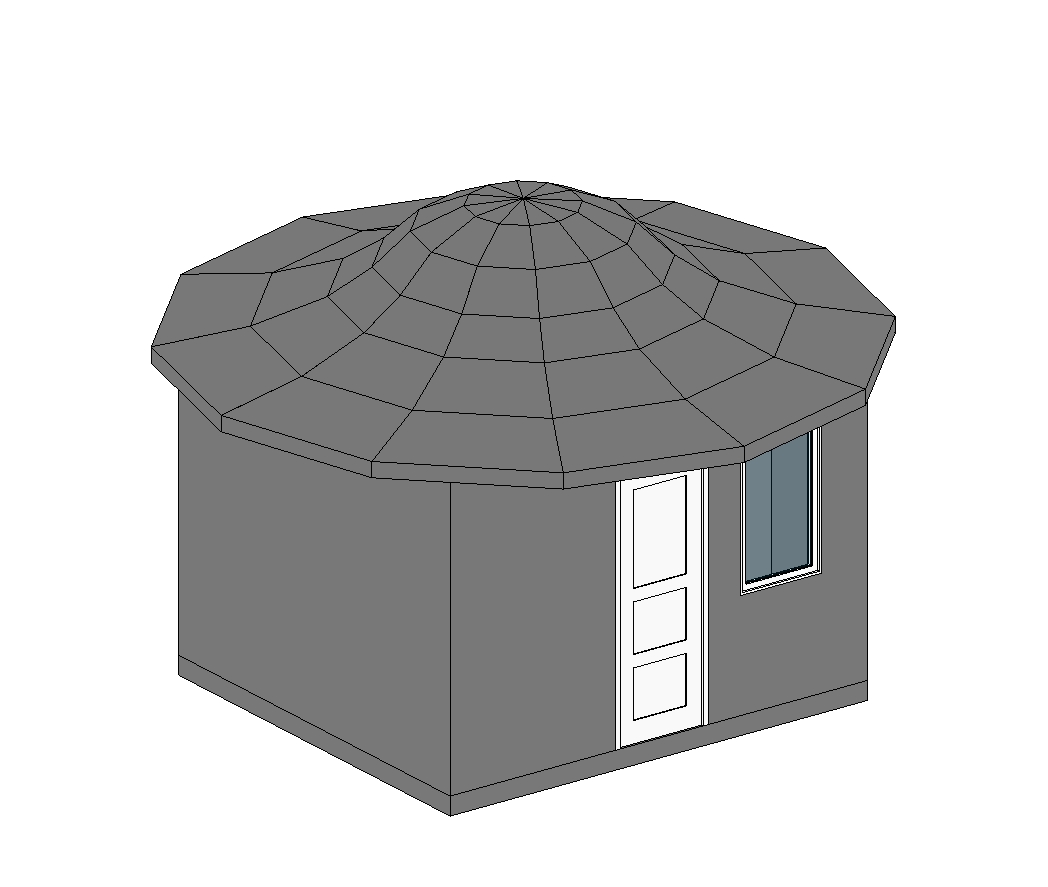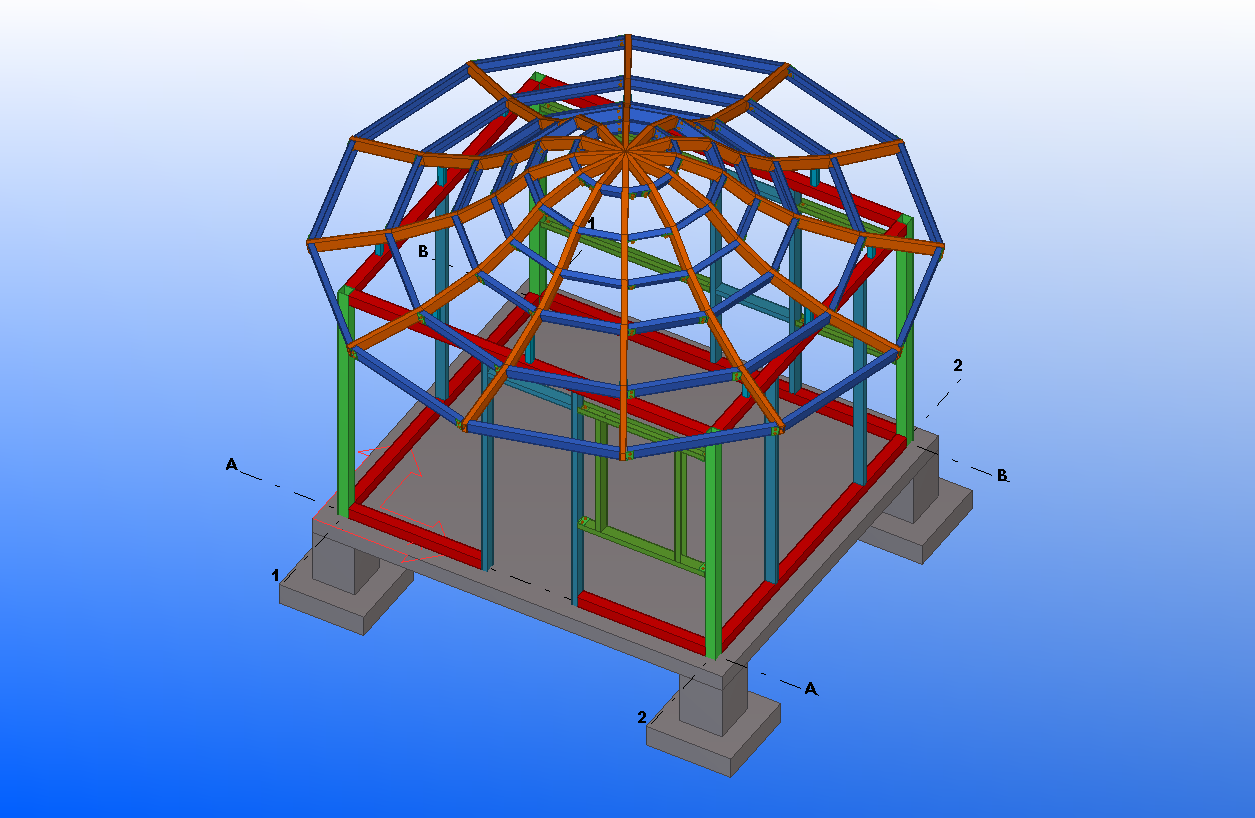 2017-湖南郴州售楼部钢结构 Hunan Chenzhou sales Department steel structure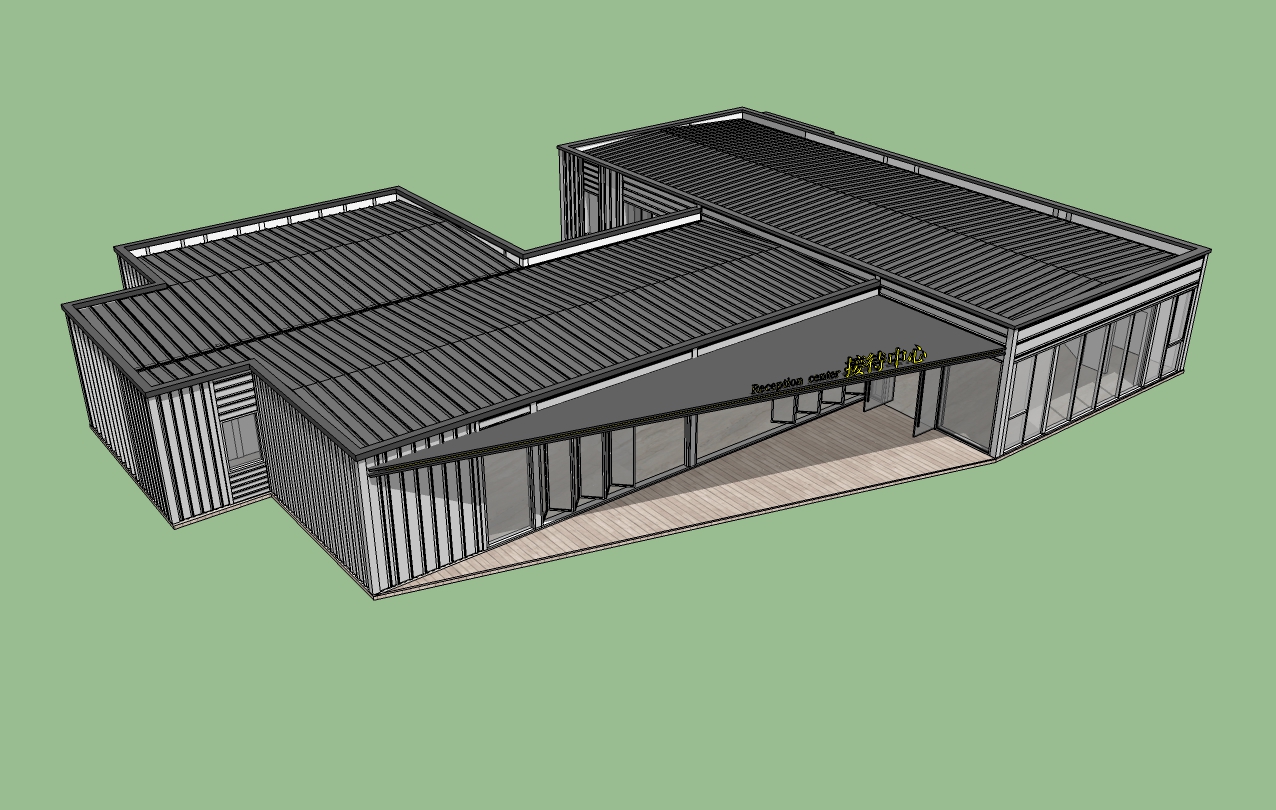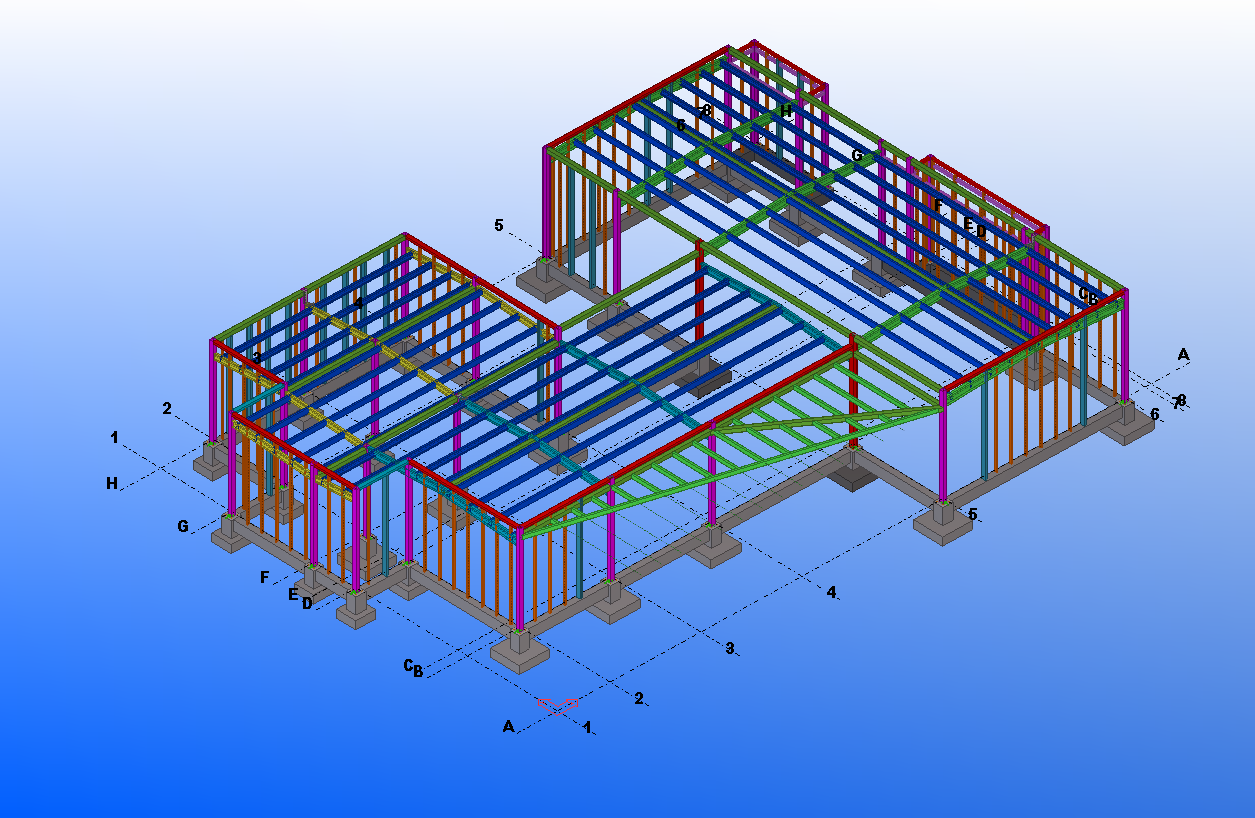 2017-山东日照岚山港栈桥钢结构 (约2000吨)
Shandong Rizhao Lanshan port trestle bridge steel structure (About 2000 tons)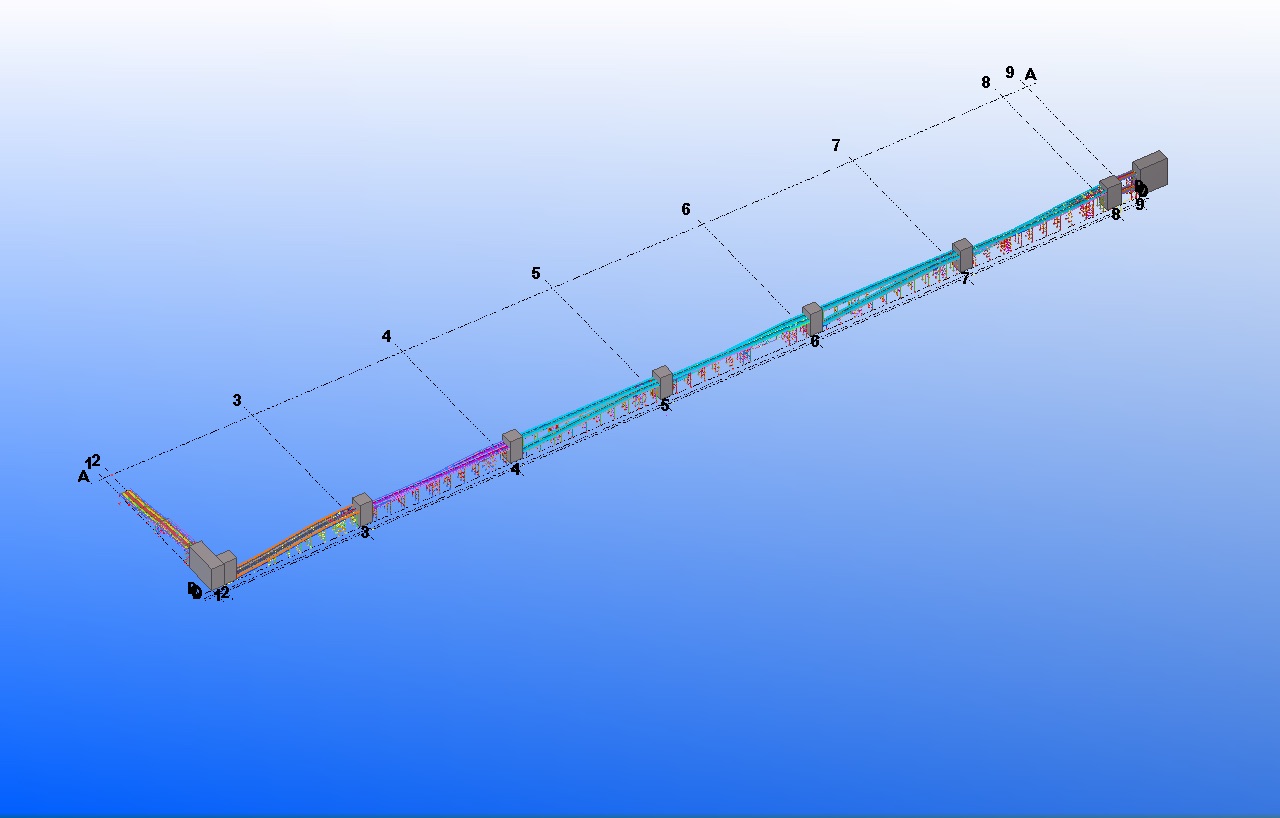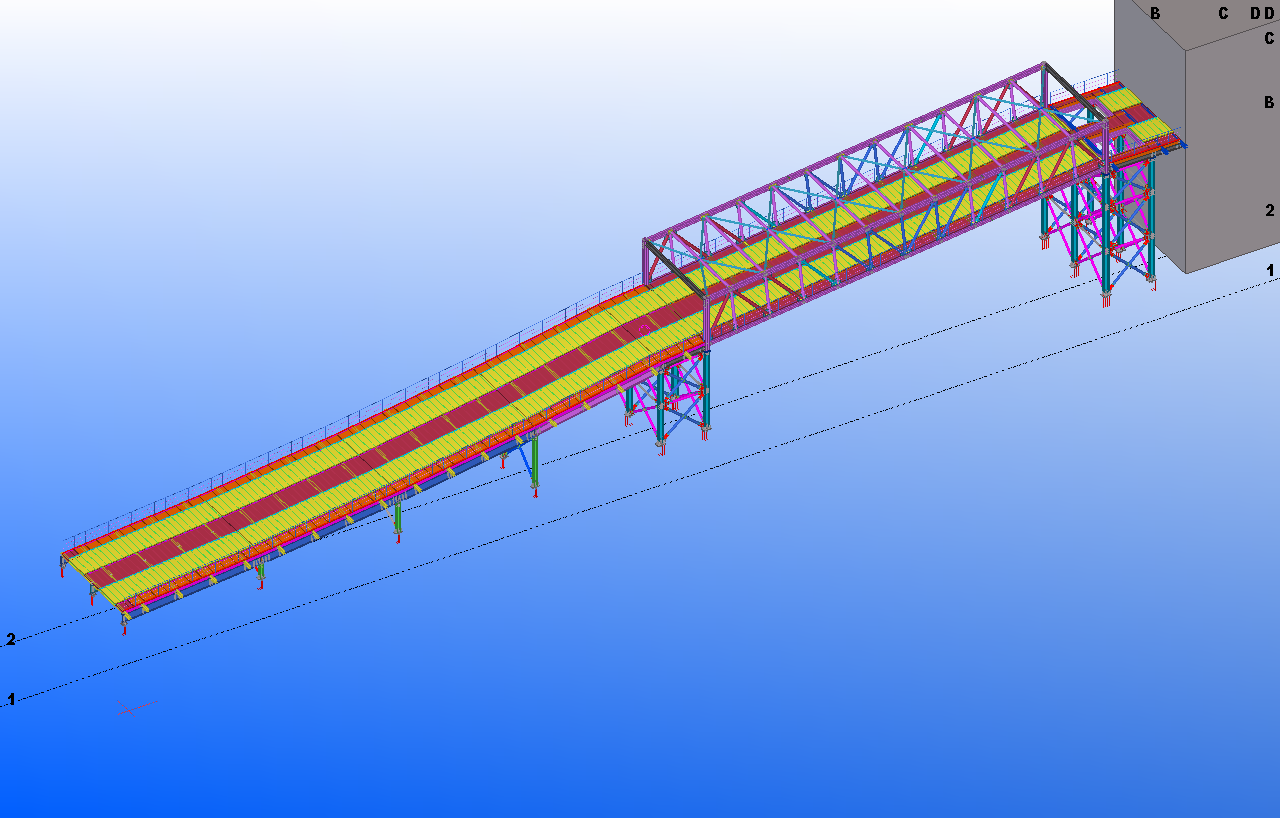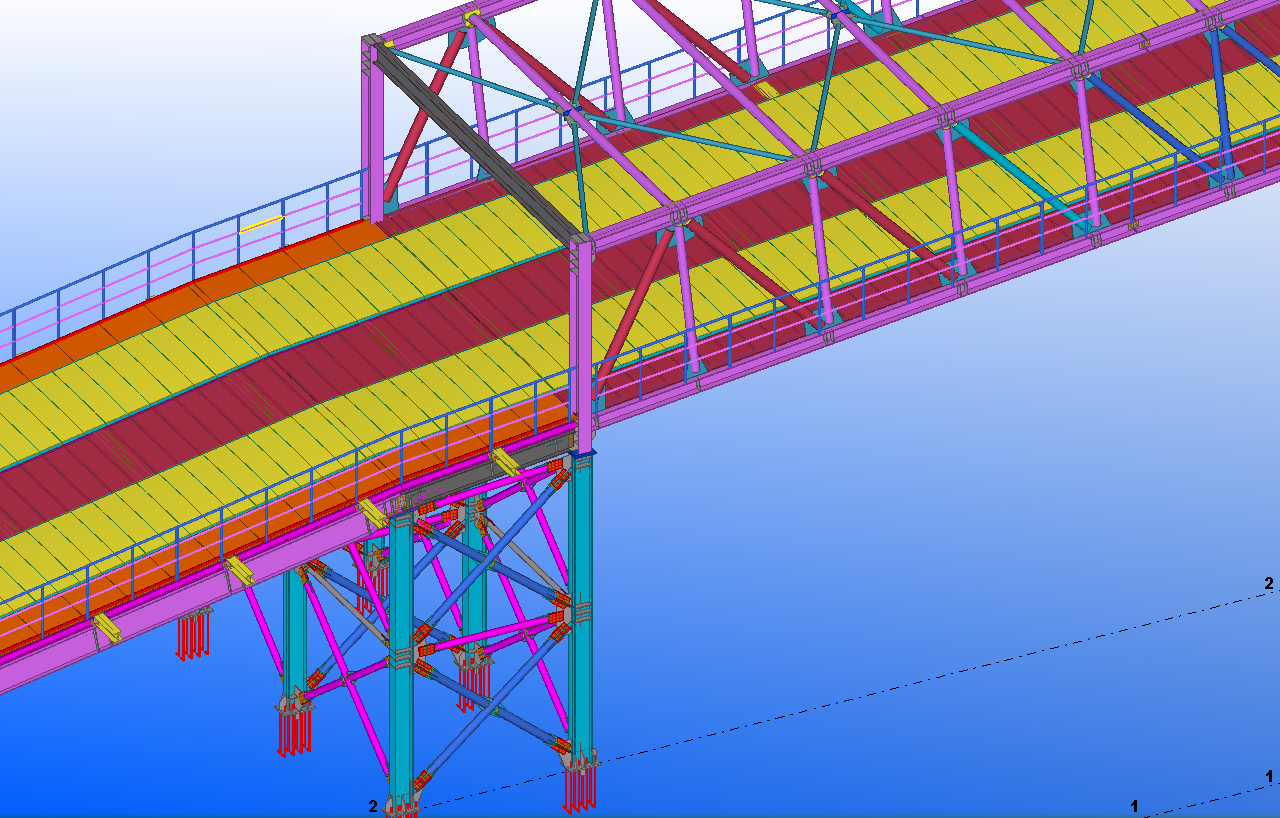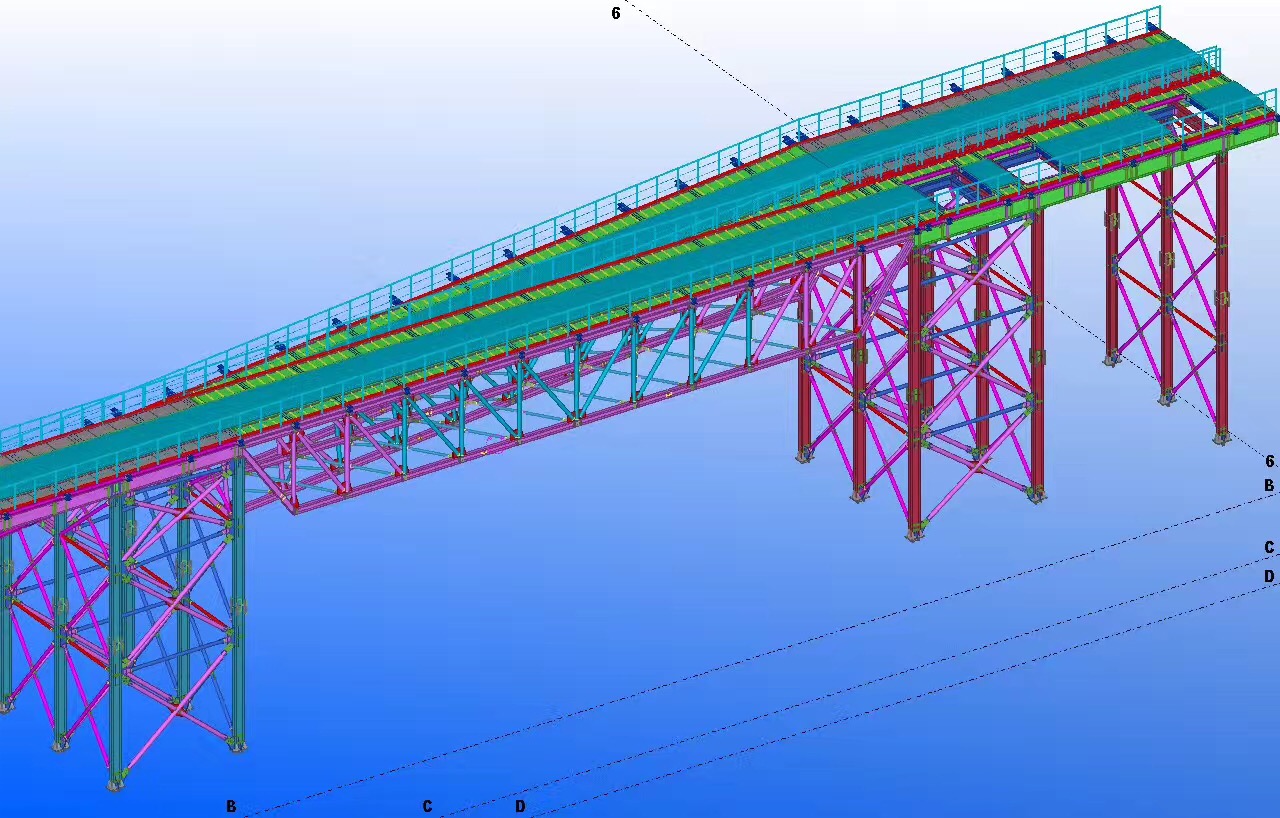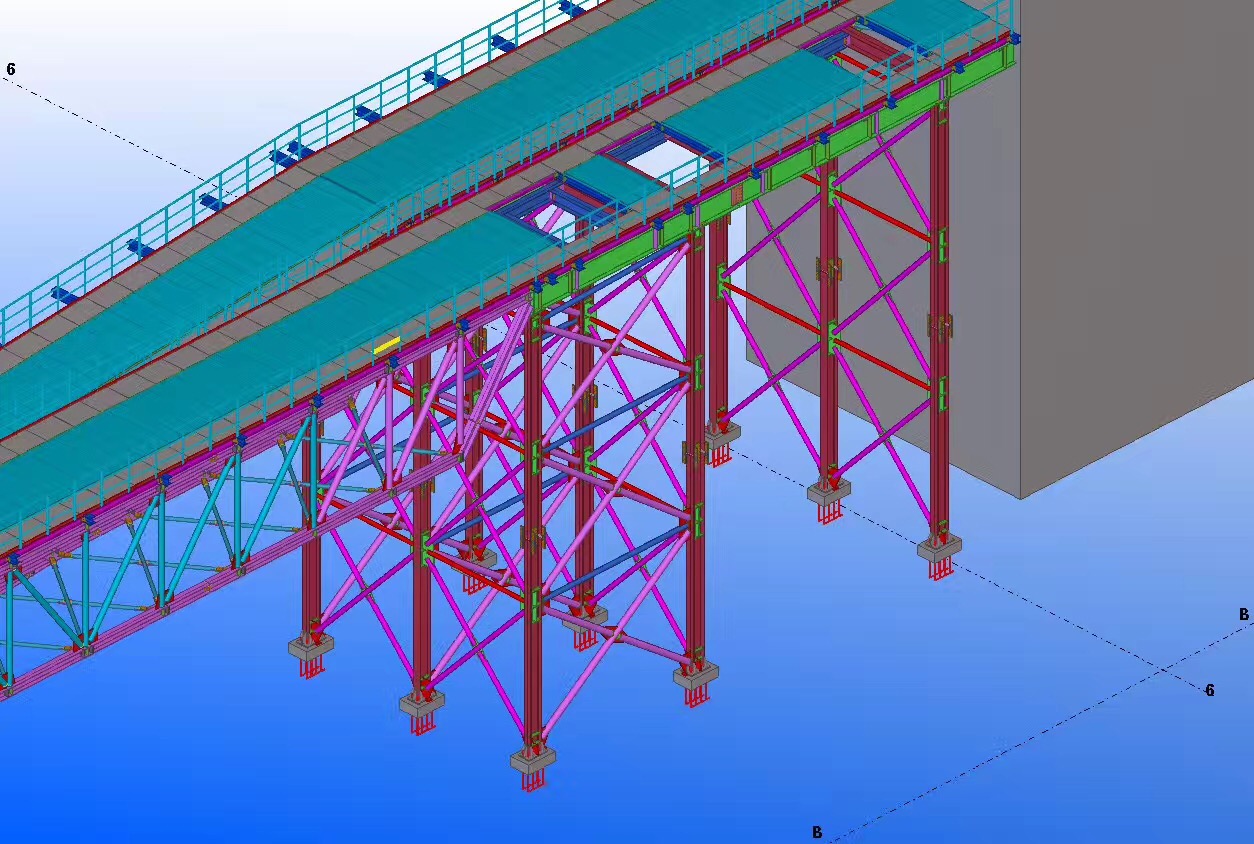 2017-海南海花岛梦幻花殿钢结构
Steel structure of Dreamlike Flower Hall on Haihua Island, Hainan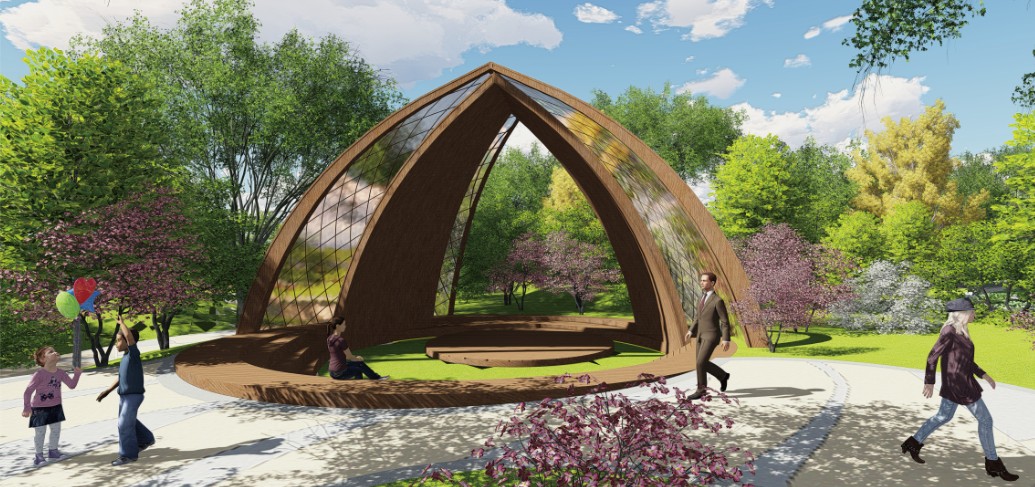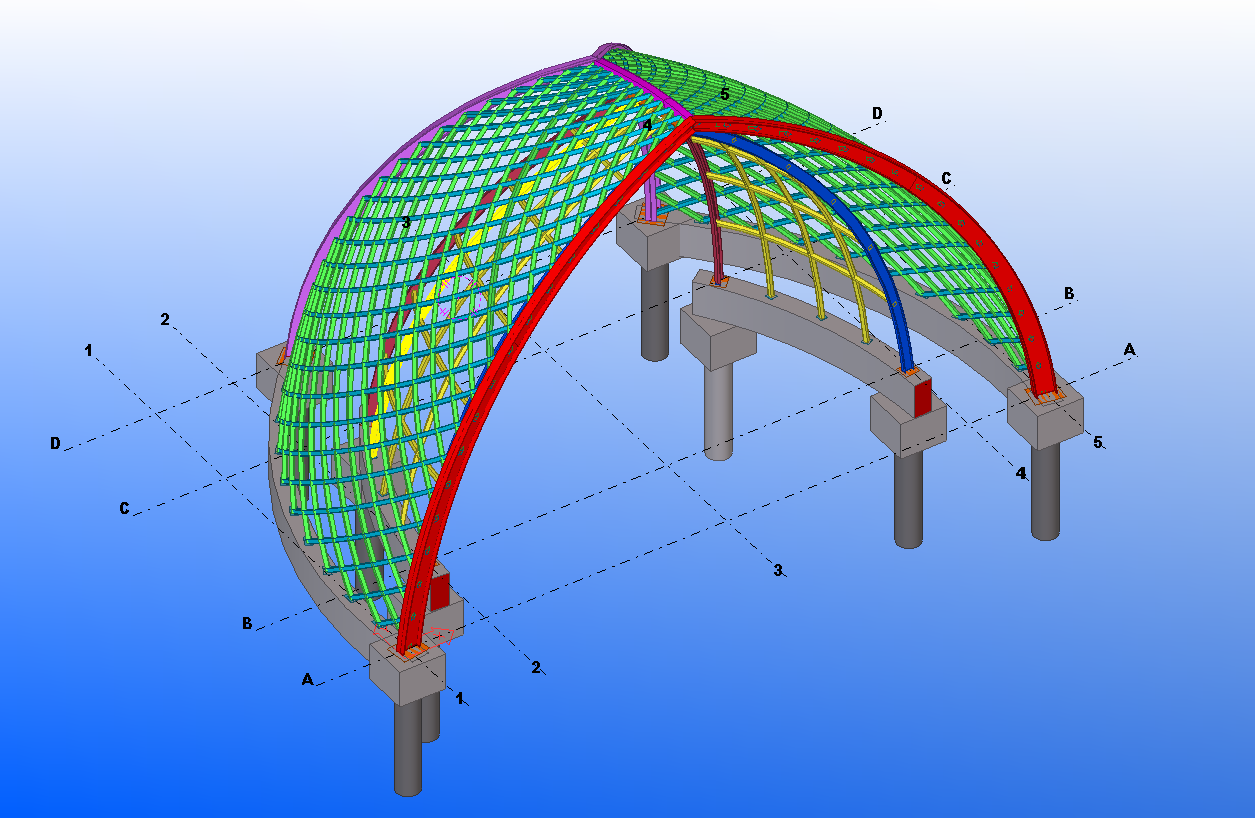 2017-山东济南小清河马场膜结构 (约3400平方米)
Membrane structure of Xiaoqinghe horse farm in Jinan, Shandong (about 3400 square meters)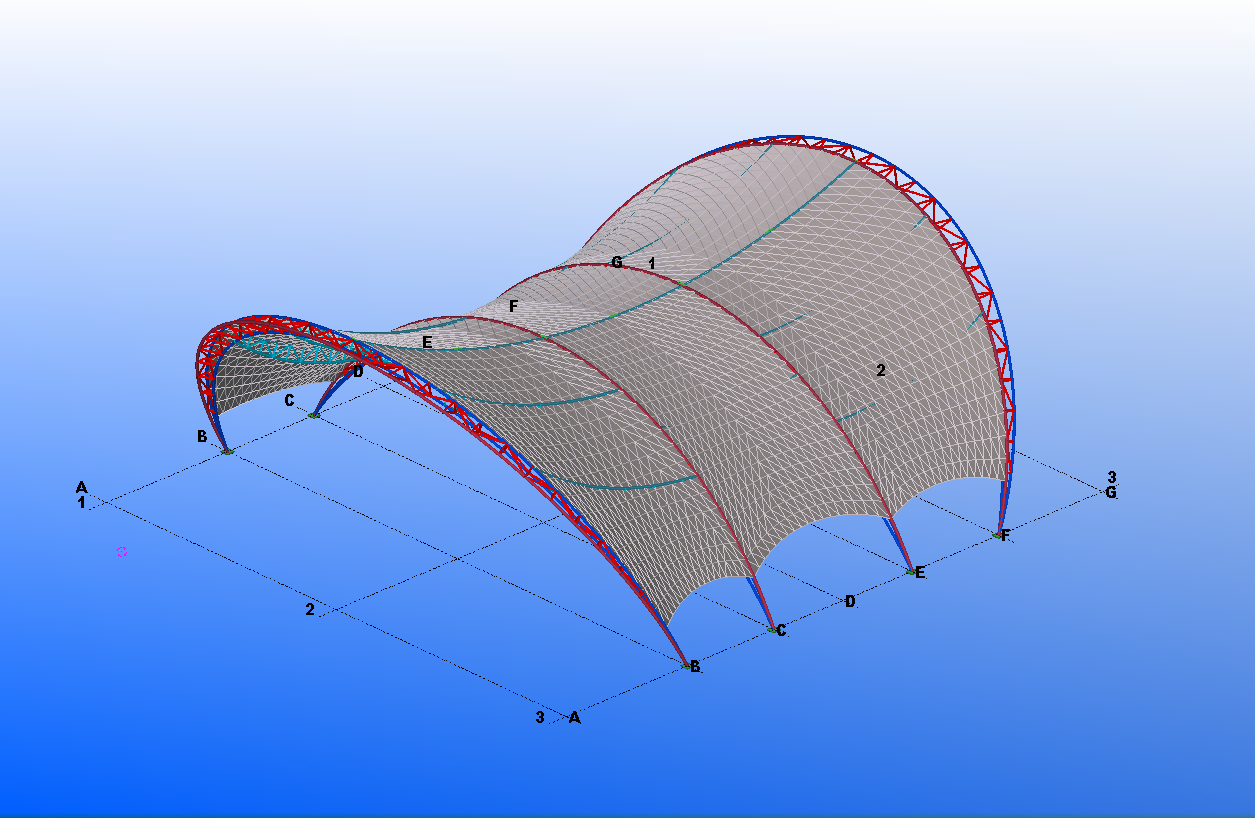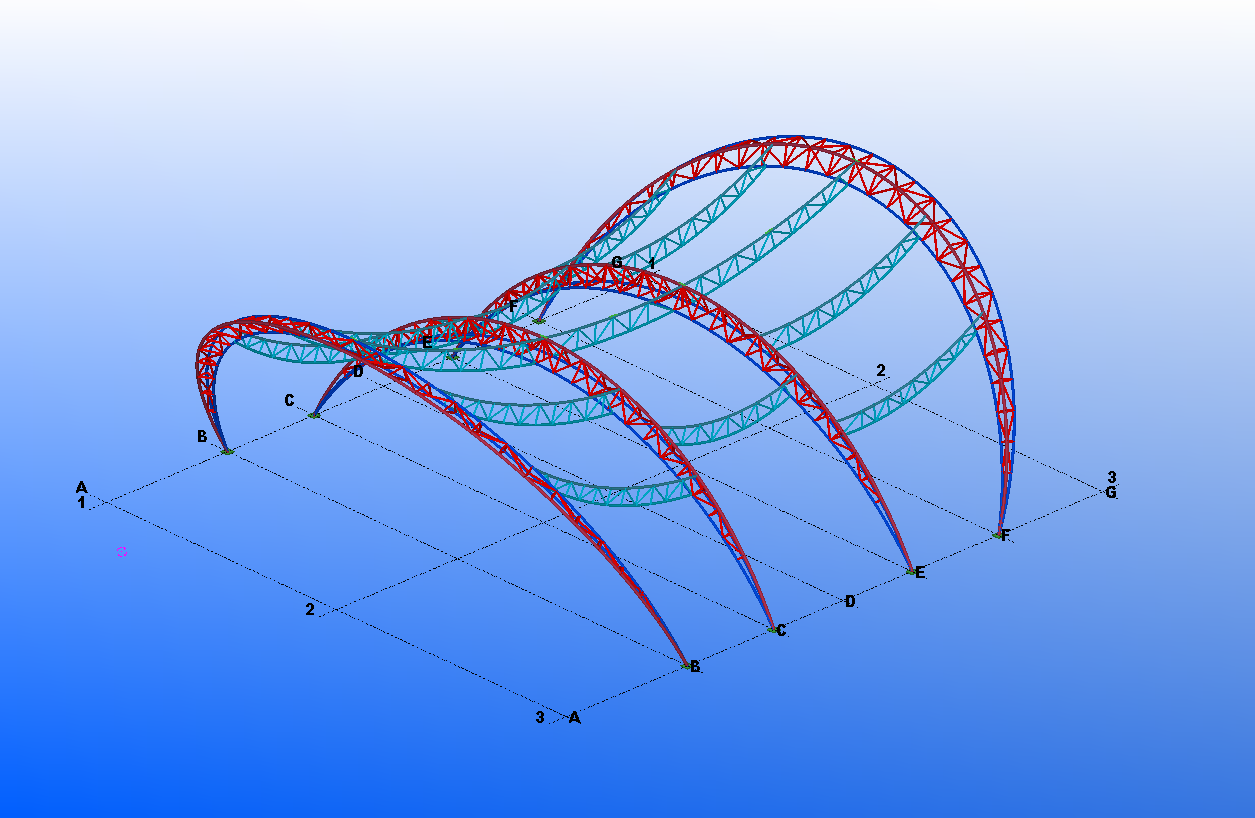 2016-湖南张家界万福温泉膜结构
Zhangjiajie of hunan province hot spring membrane structure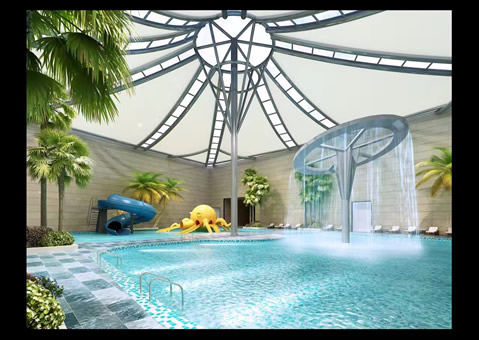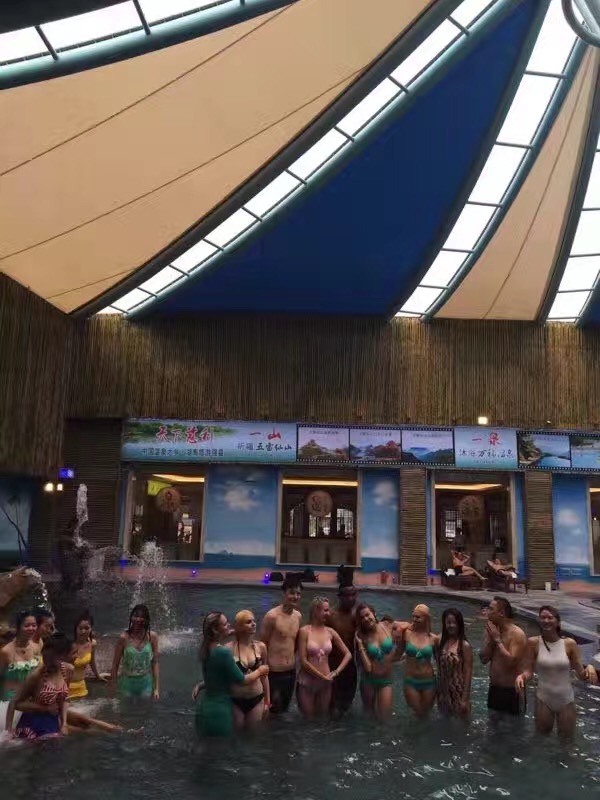 2016-移动小车 Mobile car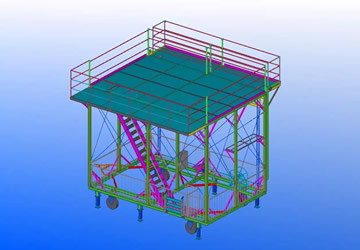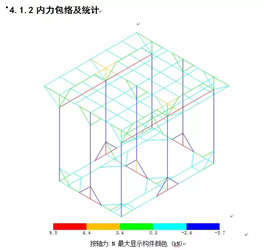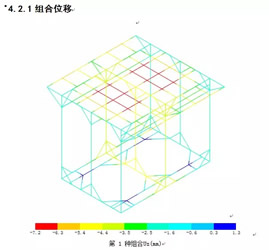 2016-笼式足球场 Cage football field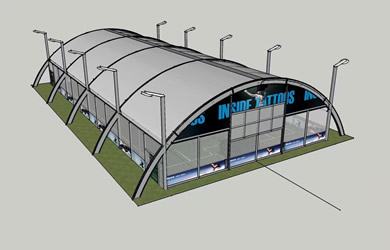 2015-广州第四资源电厂钢结构 (约2万平方米)
Guangzhou Fourth resources power plant steel structure (about 20000 square meters)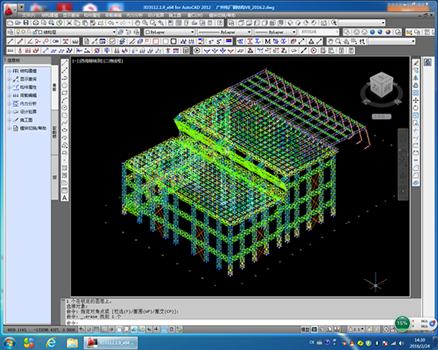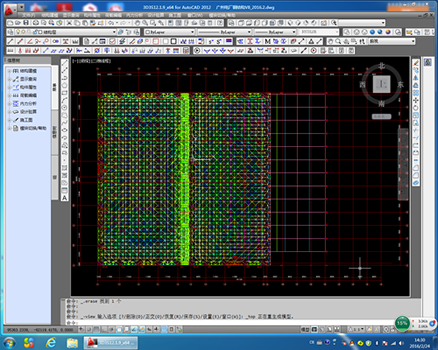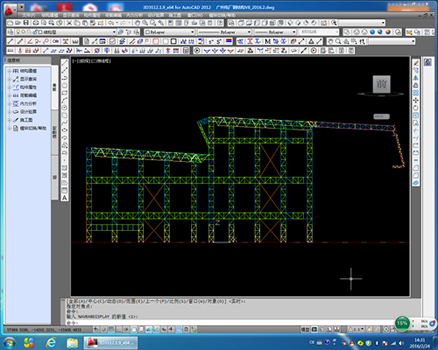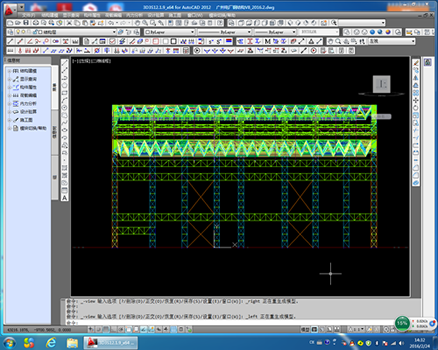 2015-西安48中主席台膜结构 Xi'an 48 middle school membrane structure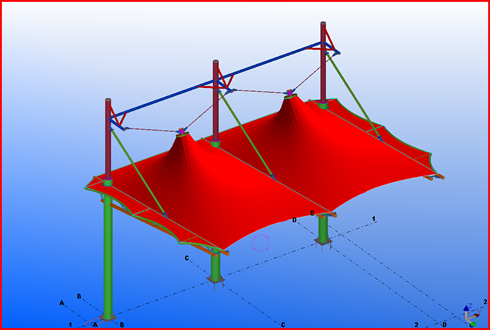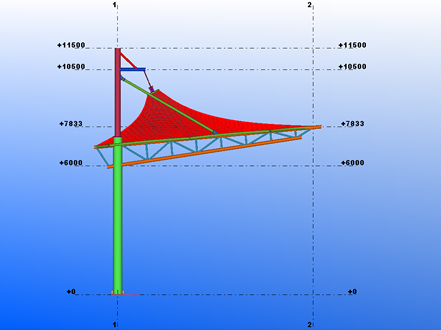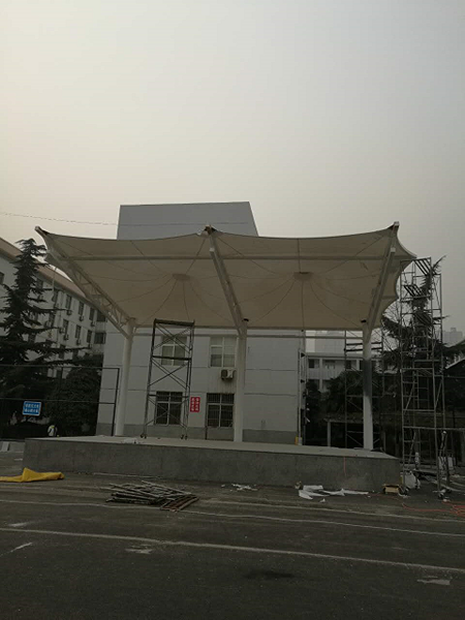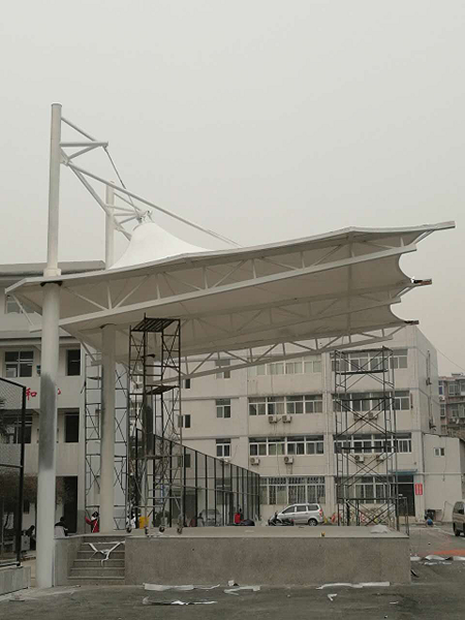 2015-中兴通讯国际培训中心大堂钢结构 (深圳盐田区)
Zte international training center lobby steel structure (China Shenzhen Yantian district )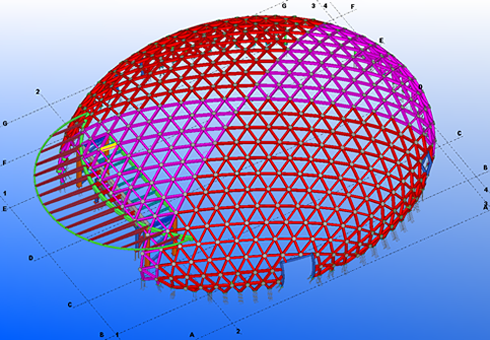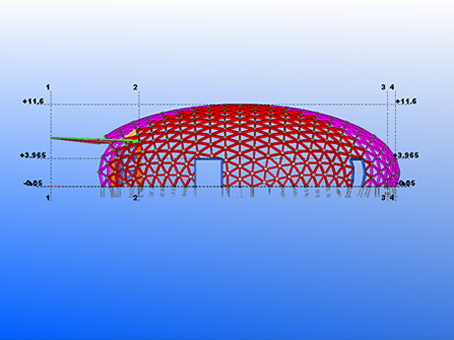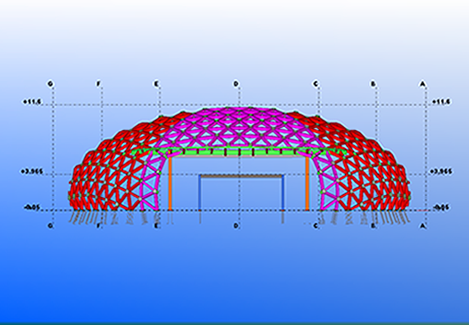 2014-昆明南亚风情广场游乐架膜结构
Kunming South Asia amorous feelings square amusement membrane structure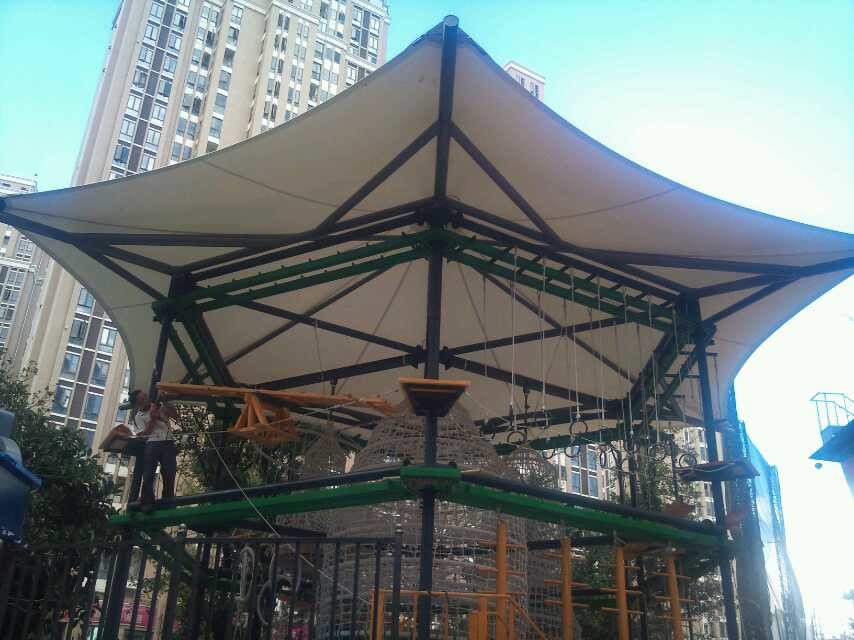 2014-海南三亚君悦酒店旋转楼梯 Sanya Junyue Hotel spiral staircase in Hainan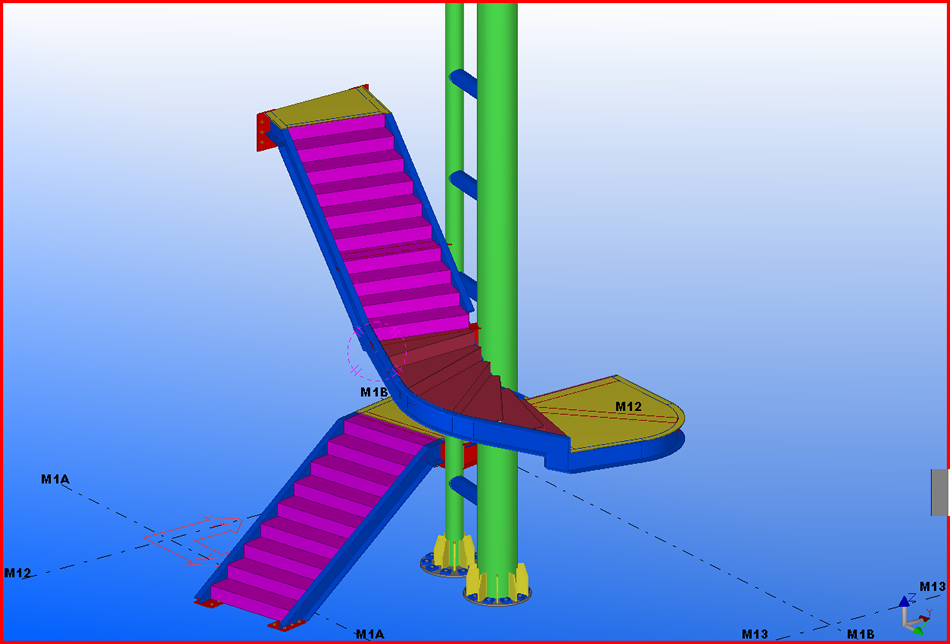 2014-湖北宜昌金都大市场膜结构
Yichang of hubei province jindu market membrane structure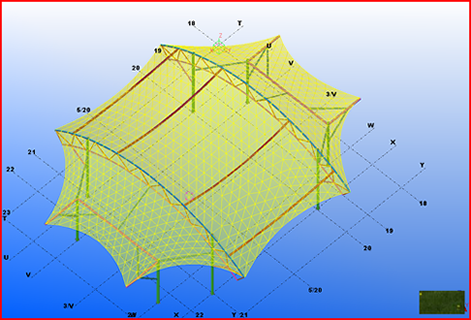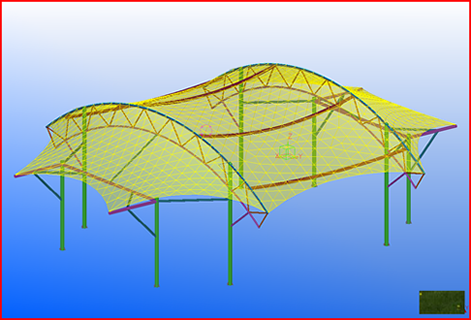 2014-昆明学校展厅膜结构
Kunming kunming school hall membrane structure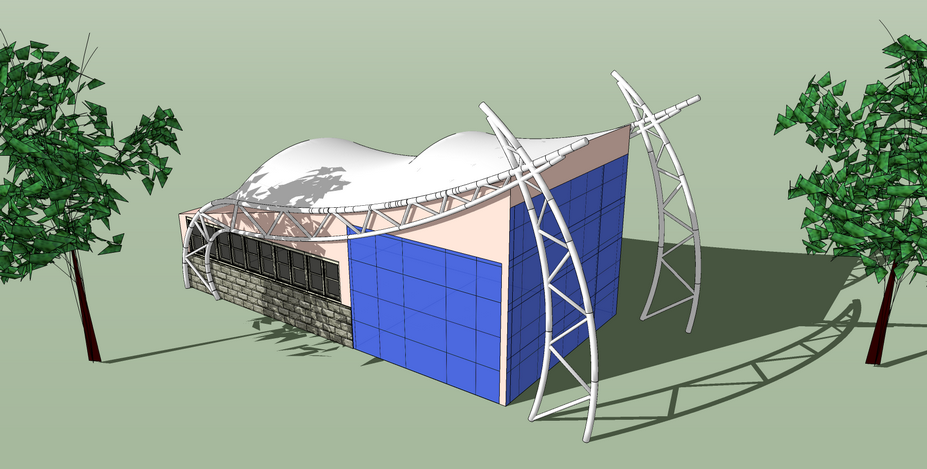 2014-深圳南油大道人行天桥 (深圳南山区)
Shenzhen Nanyou road pedestrian bridge (China Shenzhen Nanshan district )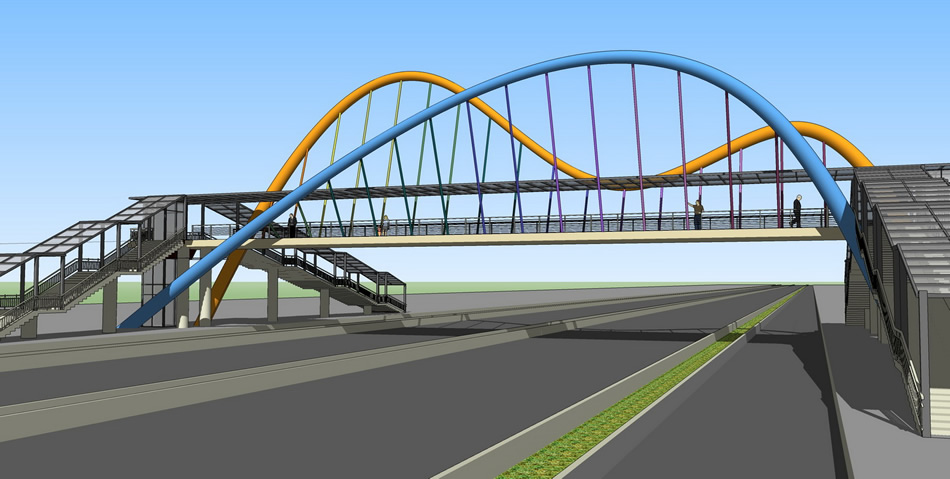 2013-福建武夷山市体育场看台力学分析
Fujian wuyishan city stadium mechanics analysis
2013-泰国大跨度桁架力学分析 (英标规范)
Thailand mechanics analysis of large-span truss (British standard specification)
2013-俄罗斯卢克石油塔架力学分析 (美标规范)
Luke Russian oil tower mechanics analysis (American standard specification )
2010-江苏镇江1兆瓦太阳能电厂太阳能电池板支架
JiangSu ZhenJiang city solar panel bracket of 1 mw solar power plant

2009-澳大利亚钢结构加工图 Australia steel structure processing drawings
2009-美国杜邦深圳车公庙厂 (深圳福田区)
The United States Dupont Chegongmiao factory in shenzhen (China Shenzhen Futian district )
2008-汕头雄业办公楼 (汕头市澄海区)
Shantou xiongye office building (China Shantou Chenghai district )